The Welsh Government Director of Agriculture, Food & Marine, Andrew Slade, will be guest speaker at the NFU Cymru Carmarthenshire County Conference on Tuesday, 14 January 2014.
Held in the Halfway Inn, Nantgaredig, the meeting will commence at 7.30pm. NFU Cymru members are invited to listen to Mr Slade and will have an opportunity to take part in a question and answer session afterwards.
Andrew Slade is a farmer's son from the south west of England. He is a former Executive Director of South West Regional Development Agency. He held the position of Head of National delivery, Rural Development Programme for England at DEFRA before he came to the Welsh Government as Director of EU Policy and Funding and Head of European Programmes Group. He is currently the Director for Agriculture, Food and Marine.
Rhys Jones, the new County Chairman for NFU Cymru in Carmarthenshire said, "We are very fortunate that Mr Slade has agreed to come and speak at our conference and we are grateful to HSBC Bank PLC for sponsoring the event. I hope we will get a good turnout of local NFU Cymru members. Please also encourage your friends and neighbours to come along."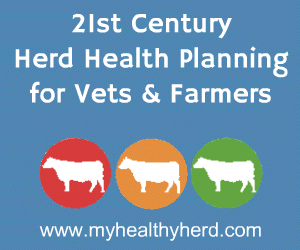 Comments
No comments posted yet. Be the first to post a comment