Agriculture – the environment's problem or answer?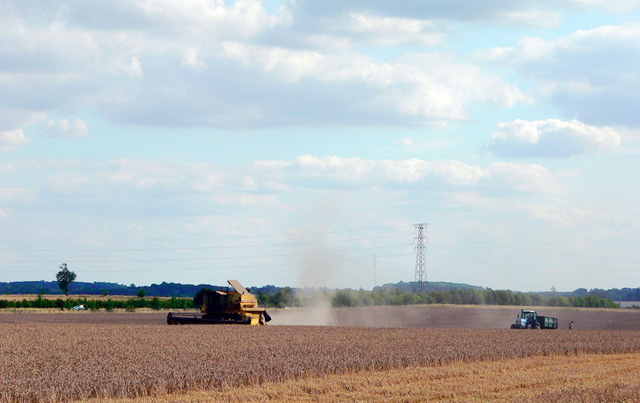 Is the agriculture industry the environment's problem or part of the answer, that was the question asked by Prysor Williams, Bangor University's lecturer in Environmental Management, to those present at the recent Ceredigion NFU Cymru Annual Conference.Dr Williams, a farmer's son from Pandy Tudur, near Llanrwst, who is closely involved with running the family farm continued, "We hear daily about the clash between agriculture and the environment."However, the industry is more important now than ever before in helping to tackle the big environmental issues that face the world including climate change, loss of species, food security and low carbon energy. Agriculture can influence all these environmental issues and this puts the industry in a strong position moving forward. It therefore has to be part of the answer."Prysor Williams explained to local farmers present at the conference held in Ciliau Aeron, that a recent study (the National Ecosystem Assessment) has calculated, in monetary terms, how much all of the things we get from the environment (termed 'ecosystem services') are worth. "The study puts farming in a very strong position because the industry has an influence on lots of the factors valued. As well as food, the agricultural industry provides many benefits to society which, previous to this study, hadn't been valued; such as fuels and the storage of
water
and carbon." Dr Williams said the work of the Union is especially important when it comes to explaining the value of farming in environmental terms to decision-makers.Prysor said, "Many who try and say how agriculture should be practised don't have the complete picture. It's important for the industry to work with those people so that the right balance is struck between food production and delivering the wider environmental benefits to society. That is why the industry has got to be part of the answer in the future."Ceredigion's newly elected County Chairman, Wyn Evans, ended the conference by thanking Prysor for his informative presentation and he also thanked HSBC Bank for their sponsorship of the event.
Download

Trending Now
Viewed
Discussed