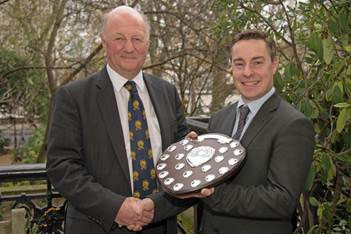 Mark Fletcher, an Agrii agronomist from North Yorkshire has been announced as the winner of this year's Barrie Orme Shield awarded by the industry's training and certification body BASIS.
The shield is given each year to the best candidate for the BASIS Certificate in Crop Protection. Mark was presented with the award by Sir Jim Paice MP at a short ceremony at the Farmers Club in London.
Mark is one of 300 agronomists working for Agrii, which is the country's leading provider of agronomy services, technology and strategic advice. His Regional General Manager Jim Rennie said: "This is a huge accolade for Mark, who was one of 136 candidates to pass the BASIS Certificate this year. To come out on top of a strong field is a great achievement. Mark has had an impressive career since he graduated and we were delighted when he decided to join Agrii in 2012. It also reflects well on the business as whole and the standard of agronomy that we aim to deliver for our customers."
Jim's delight was shared by Nigel Francis, Team Manager in Derbyshire and coordinator of the BASIS training for Agrii's trainee agronomist programme. He said: "The BASIS Certificate in Crop Protection is an essential qualification for anybody working in this area. Crop management is a challenging job that has implications for the environment, sustainability and food production. It's absolutely vital that our agronomists receive the highest level of training and maintain this through continuing professional development (CPD). Mark is a shining example of what can be achieved."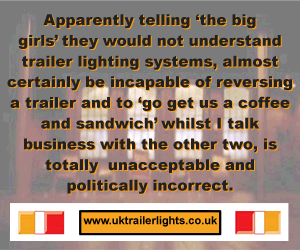 Mark, who joined Agrii in 2012, currently works in and around Northallerton and Thirsk mainly on arable crops, but also offers advice on soft fruit, protected lettuce and brassicas. He graduated from Queens University, Belfast with a Bachelor of Agriculture with honours, specialising in Crop Production, and has also worked for Syngenta and Westland Horticulture. As well as the BASIS Certificate in Crop Protection, he passed his FACTS exam in March 2013.
As part of the certificate, Mark carried out a study into the efficacy of different types of slug pellets in winter wheat.
Comments
No comments posted yet. Be the first to post a comment