10-09-2012 15:03 PM
| News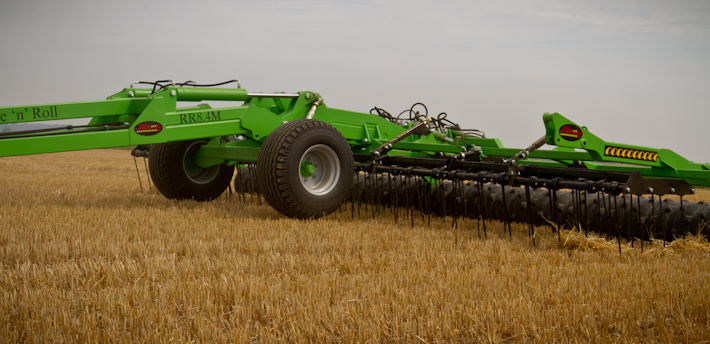 Rake'n'roll
A farm scale demonstration on Jon Sharp's Yorkshire farm is looking to optimise all aspects of weed control in order to tackle an increasing challenging black-grass and brome problem.
One new technique is the trialling of a new Rake and Roll cultivator, designed by Tillso, to optimise the performance of glyphosate in a stale seedbed.
Independent consultants Simon and Dale Senior of JK Senior and Sons say that if you have black-grass, and in particular resistant black-grass, you need to adopt an integrated approach to control, utilising all available cultural control methods as well as integrating and optimising performance of available chemistry across the rotation. "Black-grass control is a numbers game. It is a highly competitive weed that can return very high numbers of seed if not controlled adequately. You need to try to reduce the number of weed seeds at every point in the rotation and these days cultural control is a very key aspect of control."
"One area that we felt needed optimising was the use of stale seedbeds on heavy land prior to drilling either wheat or oilseed rape and the development of a straw rake and roll technique is designed to do just that. The system is comprised of a bank of spring tines followed by a heavy studded rubber roller. The idea behind it is to create the best possible chance for seeds to germinate, whilst preserving soil structure and with minimal soil disturbance. The rake and roll tickles the surface of the stubble at a depth of no more than 5mm, distributing the straw and shaking black-grass seed onto the surface where it germinates. Black-grass seed needs UV light to germinate and so by avoiding burying seed, this will increase the level of germination to a greater degree than normal cultivations. The glyphosate is then able to make a better job. The demonstration is fully supported by the chemical manufacturers Dow AgroSciences and Bayer CropSciences, who want to ensure the longevity of chemistry in the fight against black-grass," says Simon Senior.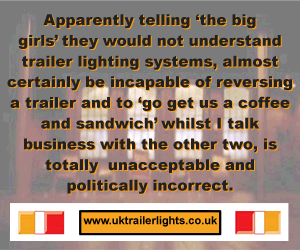 Farmer Jon Sharp is keen to find better ways of controlling black-grass on his heavy land farm near Hull. "This weed has certainly increased on the farm and I am finding that some herbicides are finding it more and more difficult to achieve the high levels of control that we are looking for. Last autumn it was difficult to use stale seedbeds and it was also very dry, so pre-emergence herbicides didn't work as well as they could. Post-emergence herbicides didn't work as well either, possibly down to increasing resistance."
"So, on the advice of Simon Senior, we have been looking to integrate more cultural control methods as well as integrating different chemistry onto the farm. We have considered delaying drilling, but with 600 acres to cultivate and drill in time this has been difficult. We do grow some spring crops, but the main method is the use of stale seedbeds. Any way that we can make this technique more effective, the better the end result will be. I am hoping that rake and roll will do just that."
Simon Senior also plans to use different chemistry with different modes of action across the rotation. "Resistance is an issue on many farms and we need to plan our herbicide strategy carefully across the rotation."
One valuable chemical that still has no known resistance is propyzamide and it is a key active to use in a black-grass control programme in rape.
Ian Corr of Dow AgroSciences acknowledges its unique contribution to the management of weed resistance. "Kerb is at the centre of both heavy land and light land weed control plans and this year it is even better with the launch of a new formulation and new packaging. New Kerb Flo 500 is 25% more concentrated and this means that farmers will need 25% fewer cans to cover the land. In difficult black-grass situation its dose rate is 1.7 l per ha. Another time saver is Kerb's new packaging which has a self seal cap with no metal foil to dispose of. Making the most of available spray days is always an issue every year and the new Kerb Flo 500 addresses this issue by making it easier and quicker to apply, addressing time pressure on a busy farmer."
Comments
No comments posted yet. Be the first to post a comment