Poor air quality has been found to cause 29,000 premature deaths in the UK each year. Meanwhile the Government is failing to recognise the impact of its policies on air quality and is still failing to meet European targets for safe air pollution limits across many parts of the country.
The Healthy Air Campaign is a coalition of NGOs tackling the public health crisis caused by air pollution. The aim is to encourage behaviour that helps cut air pollution and exposure to it and persuade the government to take action so the UK complies fully with international air quality law.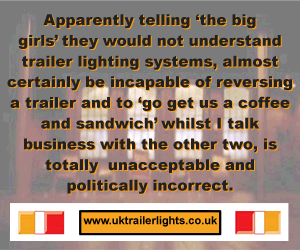 The impacts of air pollution on public health have long been known, yet the Government has failed to introduce measures to meet European targets for air quality. Instead multi-million pound infraction fines from the EU for failing these targets could be passed on to Local Authorities under new powers introduced by the Localism Act.
Next year responsibility for public health will transfer to local authorities, with each setting up its own Health and Wellbeing Board. Local authorities would potentially have infraction fines to pay at the same time as suffering from budget cuts.
There are concerns that without raising the profile of air quality, it could easily become lost beneath the plethora of problems local authorities will also need to tackle, such as teenage pregnancy, obesity and fuel poverty; the effects of which are more obvious.
Paradoxically measures for improving air quality are often unpopular with the electorate. Transport causes the most exposure to harmful air pollutants, and air quality targets would never be met without a significant shift in transport policy. This is where the Healthy Air campaign can make a difference. A more aware public would create the drive needed and the impetus for politicians to introduce the necessary measures.
"Ten years ago we thought most of our local air quality problems would be solved by now. Today we know better" said CIWEM's Executive Director, Nick Reeves.
"Road transport remains the main culprit and we need political commitment to the issue to improve. The government should not forget that a public health crisis has significant impacts on the economy. I am hopeful that the Healthy Air Campaign along with CIWEM's support can bring the issue to the attention of the public, the media, and politicians. The Government needs to put the health of the nation first and take responsibility for educating the public about the health risks from poor air quality, and about how they could limit their exposure to it."
Comments
No comments posted yet. Be the first to post a comment