05-02-2014 04:41 AM
| News
The Party of Wales Shadow Agriculture Minister has demanded an apology from the First Minister of Wales for his Government's shabby treatment of Welsh farmers.
Questioning the First Minister in the Assembly, Llyr Gruffydd AM said that the Government's recent CAP reforms had failed to take into account the collapse in farm incomes, decisions had been poorly communicated to farmers and key information on the Welsh Government's long-term vision for the rural economy had not been made available in time to inform public debate.
He high
light
ed a number of instances where farmers had been treated disparagingly:
• The transfer of the maximum 15% monies from Pillar 1 to Pillar 2 was announced through a letter to an Assembly Committee Chair during recess, and not through a proper written or oral statement to the Assembly.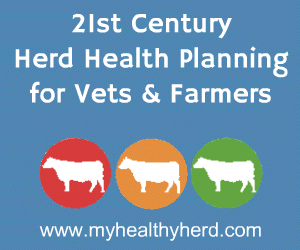 • That announcements on CAP reforms had been made before the Kevin Roberts Resilience Review had been published, before the publication of proposed Glastir reforms and before the publication of proposals for a new Rural Development Plan – all of which should have been available beforehand to inform public debate.
• That farmers have been informed of a 23.4% reduction to their entitlement value through an abrupt letter without proper explanation or justification for the government's decision.
The Party of Wales Shadow Agriculture Minister Llyr Gruffydd said: "The First Minister should apologise on behalf of this government for its shabby treatment of farmers. Welsh farmers have been let down a number of times, and the Welsh Government's treatment of them has been consistently disparaging.
"Imposing the highest rate of Pillar transfer in Europe on our farmers at a time when Welsh farm incomes is collapsing is not acceptable. The curt letters being received by Welsh farmers this week informing them that their entitlement values will be slashed by almost a quarter is rubbing salt on the wound. It simply isn't good enough. I can't imagine another industry that has been treated with such contempt.
"While I acknowledge that the Welsh Government needs to take difficult decisions on the future of our rural economy, its approach thus far has been provocative and badly thought through. Decisions have been made in a way that has tried to avoid scrutiny despite many farmers now facing dire consequences.
"The rural economy is worth millions of pounds to the Welsh economy, yet the government's disparaging treatment of farmers has been totally lacking respect. The First Minister should apologise for this."
Comments
No comments posted yet. Be the first to post a comment