04-01-2011 13:38 PM
| News
Strong domestic and export demand, combined with prices which are currently some 50% above 2009 levels, make beans an attractive short- and long-term spring cropping option for UK growers, according to Limagrain UK, the UK's largest plant breeder.
"Demand for beans remains strong and prices reflect the overall increases in soft commodity prices which we have seen during the last few months, particularly for wheat and soya," emphasises Les Daubney, Pulses and Oilseeds Manager for Limagrain UK. "Beans for human consumption and premium export markets usually command a £10-£20 per tonne premium over feed samples, depending on supply and demand. Last year there were fears that the French government's decision to pay its pea and bean growers an additional €150/ha over and above the existing €56/ha protein subsidy might adversely affect our traditional export markets, but it had no apparent impact either in terms of demand for UK- produced beans or the prices paid to farmers.
"With prices currently close to £200 per tonne we anticipate that spring beans will continue to prove a financially and agronomically attractive crop to grow, particularly on heavy land. They can be sown early, are a low-input crop, provide a valuable source of residual nitrogen, help in the increasingly difficult and costly battle to control blackgrass and spread the harvest, all of which add significantly to their overall value as a crop, and to the rotation.
Given the high prices that are currently available for wheat, growers may be looking to maximise their first-wheat acreage next autumn and the sound rotational benefits that spring beans provide make them one of the best- available entries."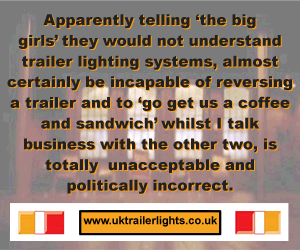 Limagrain UK offers two very strong spring bean varieties.
Fuego, which has been on the PGRO Recommended List for five years, offers reliable performance, provides proven export potential and is currently the leading variety in the UK.
Pyramid, which joined the Recommended List for 2011, is agronomically similar to Fuego and combines very high yield potential - 4% above Fuego - with good standing power, relatively early maturity and good downy mildew resistance. It is slightly smaller-seeded and has excellent quality, producing grain with a high thousand-seed weight, together with the pale, smooth skin and pale hilum preferred by the premium export market for human consumption.
The latest variety to be launched by Limagrain, Pyramid was bred by Able Jan Bouwman, who heads the company's bean breeding programme based in The Netherlands. He comments: "Limagrain is one of the few remaining companies to invest in breeding new varieties of beans, thereby ensuring that farmers can continue to benefit from this agronomically important crop within their rotations in the future.
"The requirements of the UK market are paramount in terms of developing new varieties. Although the crop is grown elsewhere in Northern Europe, 80% of beans are produced in the UK with the majority destined for human consumption, so the development of new varieties is heavily focused on the requirements of this market.
"A key requirement of our breeding programme is to develop new varieties which retain the size and shape of grain of existing varieties but benefit growers'
returns through their higher yield. Breeding a new variety to surpass the performance of Fuego, which has long been the preferred choice of growers and now accounts for 90% of the market, has not been easy, but Pyramid establishes a new yardstick in terms of its yield performance."
Comments
No comments posted yet. Be the first to post a comment