01-04-2009 01:20 AM
| News
ARGENTINA-THE POLITICIAN FARMERS.
The centre-left Civic Coalition is trying to convince farmers' leader Mario Llambías to run as congressional candidate in Buenos Aires province.
Margarita Stolbizer, who will most likely head the coalition's ticket in Argentina's biggest electoral district, yesterday said that "it would be important, we are very interested" but added that she has not yet got a response from Llambías, leader of the Argentine Rural Confederation and one of the members of the farmers' Liaison Committee.
Stolbizer flatly dismissed the idea of running in the ticket of the centre-right Unión-PRO. On Friday it was announced that national deputy Francisco de Narváez will be the head of the ticket with his colleague Felipe Solá in the second slot.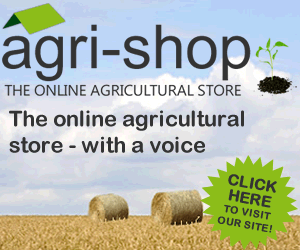 "We have a good relationship and dialogue, but there won't be any merger of our tickets," she said.
Also yesterday the head of the Civic Coalition ticket in the Federal Capital, Alfonso Prat Gay, pointed out that "it would be terrific" if former President Néstor Kirchner runs as congressional candidate in Buenos Aires province to have the opportunity of exposing his "lies."
According to Prat Gay, "all the talk about income distribution, that it was progressive to pay in advance 10 billion dollars to the IMF, that there is no recession, that the lack of security is just a feeling and that the repatriation of undeclared off-shore funds is to improve the lives of the people, not the thieves, are lies that must be exposed."
Meanwhile, Peronist Senator Miguel Angel Pichetto, head of the ruling party caucus, yesterday suggested that Kirchner will make an announcement in "just a few days."
Pichetto lambasted Solá and Civic Coalition leader Elisa Carrió, whom he portrayed as "the two big losers of the electoral process."
He argued that Solá "wants to be President. To be a leader he cannot run in second place. That's the most basic rule in politics. The same thing is happening to Carrió, who doesn't want to take centre stage in the Federal Capital," where Prat Gay will be the head of the coalition's ticket.
Justice Minister Aníbal Fernández also targeted Solá, saying yesterday that he suggested to Kirchner not to include him in the party's ticket in the 2007 election because "he was going to betray him."
Fernández added that Solá "has used the seat in the Lower House as his own."
Comments
No comments posted yet. Be the first to post a comment