Looking into the eyes of an 1,800 pound Highland Cow is not the easiest thing to do when he's grumpy, has not yet had his breakfast and his fringe is a bit too shaggy.
But textual artist Sarah Spofforth McOuat says its the only way to get a glimpse into an animal's soul which she can then turn into a striking painting.
Hamish the Highland Cow, who lives in the neighbouring farm, is one of Sarah's top models. 'He's the Kate Moss of the Highland Cow world,' she says. 'He always looks good even on a bad hair day.'
Sarah, 33, runs McSpoff-Art which specialises in personalised large scale artwork including stunning canvases of the animals who live on the family's mixed beef and sheep farm in Dunblane.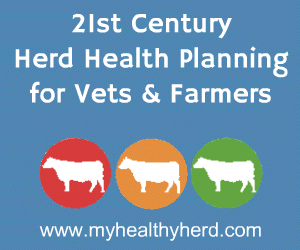 Her work has sold as far afield as Australia, Spain and Egypt and even hangs in a local castle. She regularly attends the RHS Highland Show and Country Living as well as other countryside festivals. Last month was a record month with more than 20 commissions.
She started from humble beginnings ' the corner of the cow shed ' but now has a studio on the 400 acre Scottish farm she lives on with her famer husband Tom and their two sons, Jamie and Archie.
'A year ago I painted in the spare room, on the cooker and when I was recreating a full size Highland Cow I used the kids trampoline. Now I've got a studio on the farm with the most amazing views across the fields and up towards the ruin where Tom proposed to me in his wellies surrounded by cow pats six years ago.
'The studio is a twenty second walk from our farm cottage and is next to the cow
sheds
, where I sometimes take art classes when the cows are out. I walk past the baby calf's pen to get to the cabin and always say hello. They all just look at me funnily and keep chewing.'
Sarah researches ideas for new paintings by walking around the farm on the look out for an interesting face and soulful eyes. 'If I see a really nice cow I will stop and take photographs of it. Highland cows are great because they have so much expression, but I'm also working on paintings of a really whiskery pig with lots of personality and a depressed looking hare who looks like he needs cheering up.
'You need to look into an animal's eyes to see its soul and as soon as I make that connection I know I can recreate it on a canvas.'
Every painting gets a name ' whether it's Doreen the Cow, Rocky the Cockerel, Doris the Pig, Tyson the Bull or Young Pekin, named after a character in the film Chicken Run. 'Tom often parks his tractor outside and pops into the studio to see what I'm working on and we will come up with bizarre names together. I love films and often take inspiration from favourite characters,' she says.
McSpoff-Art started when one of Tom's best friends Alex asked Sarah if she could paint cows. 'I gave it a go on one of Tom's Charolias cows and loved it. Then we moved from our flat in Dunblane to the farm cottage and the animal art and farm collided,' she says.
Sarah, who is orginally from the Wirral and trained as an interior designer, met Farmer Tom nine years ago at a New Years Eve party in Scotland. She says: 'One of my school friends was going out with the Estate manager at a nearby farm and I was invited to the party. I was put on the singles table with two blokes ' a guy with very curly hair and Farmer Tom who was extremely late.
'When he arrived he looked like an Emmerdale extra back in the old days with shaped side burns and not at all my cup of tea. I've sorted him out now and he's got a lovely beard and is gorgeous.
'In my new farm surrounding painting animals was a progression. I love experimenting with different materials like fabric samples and plaster to help me add texture and character and to bring out the pictures from the canvas.'
As well as farm animals, Sarah regularly gets commissions for people's pets and has painted everything from a favourite dog to a frog and a chameleon on a hot pink background.
'Tom and I love going for big walks together with our two lads and bringing them up in the Scottish countryside. I've been told that my animal paintings put a smile on people's faces and that they can see right into their souls through their eyes. What more could you ask for?'
Comments
No comments posted yet. Be the first to post a comment