15-09-2009 17:27 PM
| News
RURAL affairs minister Elin Jones today (Tuesday September 15) discovered successful diversification is the key to success when she visited a family farm run by the Farmers' Union of Wales' new Meirionnydd county branch chairman Robert Wynne Evans.
The farm - three miles north-east of Barmouth - overlooks Cardigan Bay and extends to 1,290 acres. Forty-year-old Mr Evans also runs the 120-acre Bryn Odol farm at Tudweiliog on the Llyn Peninsula bought 20 years ago.
A flock of 1,000 of Welsh Mountain ewes are kept at Sylfaen, together with 320 ewe lambs as annual replacements which are over wintered at Tudweiliog.
Most of the lambs are finished on the farm and sold at Bryncir fatstock market or direct to Janann meats. The breeding ewes are sold annually at Dolgellau market.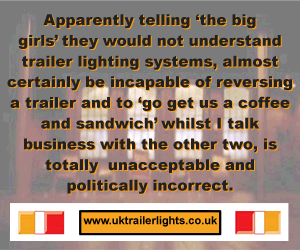 A herd of 70 suckler cows is kept, one-third of which are pedigree Welsh Blacks. A Charolais bull is used to cross 50% of the herd with Charolais calves sold at 18 to 24-months-old as stores at Bryncir or Dolgellau market.
Some Welsh Black cattle are kept on and fattened and sold through the ABP abattoir at Ellesmere at 29 months.
Fifty-five acres of pit silage is harvested annually at Sylfaen and some extra land as big bales. Some 50 acres of silage is also harvested at Bryn Odol where a slatted floor shed was built to house 85 cattle with the help of a Farm Improvement Grant. Contractors are used for pit silage making.
Sylfaen farm was bought by Robert's father Gwynfor and uncle Glyn in 1982. Robert and his twin brothers Dylan and Geraint worked on the farm until 2002 when they joined their father after Glyn left the partnership.
The farm was one of the first to join the Tir Cymen Scheme when Meirionnydd was chosen as a pilot area in the early 1990s.
It benefited greatly from the scheme and later joined the Tir Gofal scheme under which capital works have been carried out, including stone walling and fencing, which have contributed greatly to the landscape.
The family have successfully diversified over the years. Robert's father and 38-year-old brothers now also run Islaw'r ffordd Caravan Park in Talybont, near Barmouth.
And Robert and his brothers own Henry's Bar, Billy's Bingo amusement arcade and the camp shop at Islaw'r ffordd, plus the nearby Ysgethin Inn, as part of the Evans Brothers Properties company.
Robert uses his lorry for haulage of hay, straw and fodder beet and delivers and spreads basic slag and lime to neighbouring farms in the area.
Recently he began a business of log cutting as firewood involving the purchase of a specialist machine for this purpose.
He has been active in the FUW for many years. He was elected vice-chairman of the Ardudwy branch in 2007 and chairman in June this year. He attends the union's Grand Council at Aberystwyth.
He is a member of the Meirionnydd Royal Welsh Show Advisory Committee and of the Bryncelynog Group of Meirionnydd farmers - funded by Farming Connect - who meet regularly to discuss ideas on their farming systems.
He is also chairman of Ardudwy Training Group - which developed from the old ATB Group - which is active and meets regularly.
He farms in partnership with his father, who was chairman of the FUW's county branch in the early 1990s, and bought Sylfaen in 1982 with his brother.
The event, arranged in conjunction with FWAG Cymru, was attended by around 140 FUW members who enjoyed a lunch of lamb donated by Robert.
Ends
Comments
No comments posted yet. Be the first to post a comment