Association backs Isotope testing to stamp down on egg fraud
Association backs Isotope testing to stamp down on egg fraud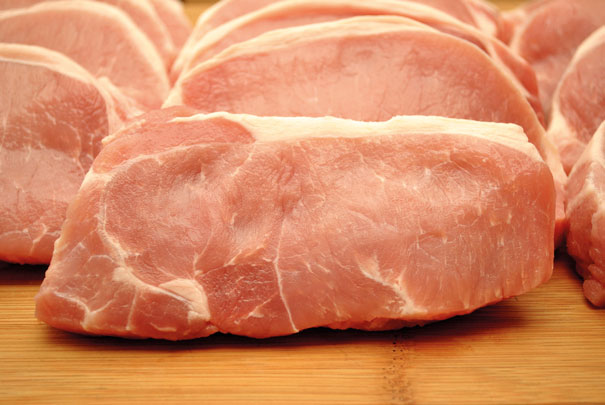 Work has begun amongst members of the British Free Range Egg Producers' Association (BFREPA) to create a scientific fingerprint of all
eggs
in the United Kingdom.
Egg samples have so far been collected from nearly 60 farms across the country as the company involved in the work - York-based Longhand Isotopes - sets out to build a database that will enable testing to show whether
eggs
being sold as British were actually produced in this country. BFREPA gave the go-ahead for its members to become involved in the work during its annual conference in November, and Longhand managing director Roger Young says the association's help is already making a difference.
We are very, very grateful for the association's help and pleased with the support shown by free range egg producers. It has been a fantastic boost," said Roger, who said that Longhand was now probably three quarters of the way towards creating a fully workable database. "We have collected samples from Scotland, England and Wales and we will be starting in Northern Ireland in due course. The results show a clear signature for the UK, although there are still some gaps in the centre and east of England. At the moment we could tell whether an egg was produced in, say, Scotland or Cornwall but we cannot yet tell the difference between the English counties. Down the line, when we have samples from 100 or 200 farms, we will be able to say whether the
eggs
are from Norfolk or Yorkshire. But it is costly and laborious work. It's only possible to do two or three farms a day," he said.
Roger has told the Ranger previously that the test used by Longhand enables the company to identify foreign
eggs
even in food products. The test is based on the fact that isotopes in drinking
water
are different from country to country and from region to region. The
water
drunk by the hen shows up in the egg it produces and using the egg in baked products makes no difference to its identifiable characteristics.
The accreditation scheme Laid in Britain has been making use of Longhand's testing methods for about a year already. "It's been working well," said David Spackman. "We wanted to be able to identify an individual farm if needed and this enables us to do that pretty well. It does not just distinguish between British and imported eggs; the test will show where in this country the
eggs
were produced."
The Lion code is thought to be in discussions with another company offering a similar testing regime, but BFREPA decided to open up its membership to Longhand and its members started being opted into the sampling programme when their subscriptions came up for renewal in January. Members have been given the option to opt out, but Roger Young says the response from producers has been good so far and Robert Gooch, BFREPA's director of policy says it is important work that can only benefit free range egg producers in this country. "By providing the samples we will make the database more accurate and that will give British producers some reassurance that if a retailer claims the
eggs
are from Yorkshire or another part of this country they were not produced in Italy or Germany."
The issue of food traceability has become a crucial one for British retailers following the horse meat scandal last year when food being sold as beef was found to contain horse meat that had been transported the breadth of Europe to find its way into the UK food chain. The British pig industry was proactive in working with Longhand. Testing carried out by the company showed that pork chops being sold in Tesco as British were, in fact, from the Netherlands. Longhand is also now working with the Food Standards Agency (FSA) to look at the geographic origin of foods claiming to be from the UK.
The FSA has so far not included
eggs
on the list of foods to be tested but it has commissioned tests on beef (including burgers), pork, lamb, tomatoes, apple juice and honey. Samples are being collected from all four of the home nations. The FSA says it wants to check the accuracy of current origin claims on food labels to ensure consumers can be confident that
food labeled as from the UK is what it claims to be. It says it also wants to gain experience of using stable isotope analysis to assess where food comes from. The FSA's traceability audit should be completed by April this year. It intends to publish a full report into the isotope study.
Whilst the FSA has excluded
eggs
from its testing programme, the decision by BFREPA to help Longhand create a traceability database should result in a fully working regime being in place very shortly. "We could be ready within the next month or two once we have filled in the gaps in the country," said Roger Young.
He said that Longhand already had a database detailing the characteristics of
eggs
produced in Europe because colleagues in Germany had been working with the technology for some time. "We have about 2,200 continental farms on the database through the German side of the business. That enables us to compare British
eggs
with
eggs
produced in Europe. We now need to be able to continue with the work so that we can identify which part of the UK an egg is from," he said.
He said that in order to do so it was not necessary to visit every farm in the country. "It is a question of understanding the aquifers. I think there is a large are of East Anglia that is the same. In other parts of the country the aquifers are narrower," he said. "We are sampling by geography, not by farm. So far we could say whether an egg came from the north, south, east or west of England but we cannot identify individual counties yet. We will be able to do so once we have collected more samples."
Longhand started collecting egg samples shortly before Christmas, visiting the farms of the first BFREPA members to volunteer for the scheme. Sampling involves the collection of just half a dozen
eggs
from a farm. Roger said that the company treated all the samples collected with the strictest confidentiality.
Download

No comments posted yet. Be the first to post a comment
Display name

Please enter your name

Email (optional)
Comment

Please enter your comment

Post Comment


Your comment submitted successfully.Please wait for admin approval.

Some error on your process.Please try one more time.