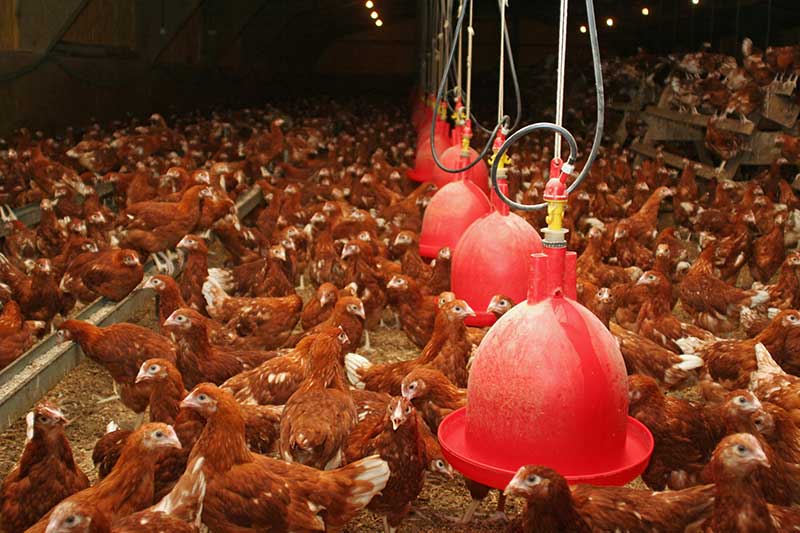 The free range egg sector needs to take care to avoid an over-expansion of production during the coming 12 months, says Roger Gent, chairman of the British Free Range Egg Producers' Association (BFREPA).
Roger says he is a little concerned that the emergence of new packers all looking for egg supplies could lead to an oversupply in the market unless the industry is very careful. "We all know what happened 18 months ago," he said. "The only thing that saved us from ruin then was that most European Union countries did implement the cage ban. But now we have colony in oversupply and the EU is even going to allow imports of illegal
eggs
from Ukraine," said Roger, referring to a bilateral trade agreement between the EU and Ukraine that will enable Ukraine to export
eggs
produced in battery units to EU countries. "Why that is happening I just don't know. It just distorts the market," said Roger, whose association is funding a significant marketing initiative to promote the consumption of British free range
eggs
.
"We need to create a bigger market for our
eggs
by increasing consumption and we need that increased consumption to be British." Consumers also needed to be confident that when they asked for British
eggs
those
eggs
were, in fact, British, he said. "There is already some concern about illegal
eggs
getting into the country. That is why BFREPA is putting its weight behind isotope testing." Scientists are able to identify exactly where an egg was produced by testing its isoptopes. The test is also effective on baked foods containing
eggs
. BFREPA wants its members to provide samples of
eggs
to create a databank against which tested
eggs
and egg products can be compared. "I would urge all BFREPA members to support this programme," said Roger.
He said that testing the provenance of egg supplies could only help maintain demand for free range
eggs
produced in Britain. Sales of free range
eggs
had been doing well, he said, and he expected that the market would remain good up to Easter. However, he said he was a little worried that free range production could become over-extended later in the year because of competition amongst packers for egg supplies. "The last thing we want is producers going out and expanding on the back of it."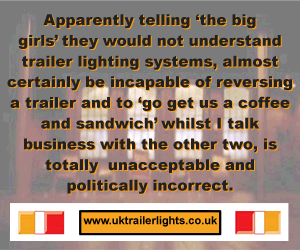 Roger said he feared that packers may seek to cut egg prices because feed prices had fallen back slightly. He said that packers should not be too hasty because producers needed time to recover from the losses they had suffered in the recent past. If the market did get into oversupply, that could lead to more losses in the future.
The latest BFREPA flock survey suggested that production could increase this coming year, but BFREPA director of policy Robert Gooch said he hoped that the association would continue to make progress in addressing the issue of volatility in the market. "There seems to be greater }} acceptance amongst consumers, packers and retailers that we need a more mature approach to volatility," he said. "I think we are seeing packers pushing retailers to have more long term relationships on how prices are decided and there is evidence that there are more feed tracker contracts on the market now."
Robert said that not all producers wanted such contracts. He said that some producers without borrowings may prefer to "ride the market" but he said he thought that most producers would prefer the stability provided by a contract that linked the price they received for their
eggs
to the fluctuating cost of feed.
He said that producers were not the only ones who were concerned about volatility. "Retailers have also been concerned about instability in terms of supply," said Robert. He said it was in retailers' interests to have an arrangement that ensured that the
eggs
they wanted were going to be available. "They want more sustainability in terms of supply," said Robert, who said that BFREPA would continue to work over the coming year to try to avoid the peaks and troughs in the market that had proved economically damaging for free range egg producers in the past.
Another big issue for the year ahead, he said, would be the threat of a complete ban on the use of beak trimming. The ban was originally due to come into force in 2011, but was put off on the advice of the Farm Animal Welfare Council (FAWC). However, the Government has said there will be a
review in 2015 with a view to the ban going ahead in 2016. Trials are being run by Bristol University to find ways to manage commercial layer flock without the use of beak trimming, although one free range egg producer involved in the trials suffered a mortality rate of more than 25 per cent when cannibalism broke out amongst the birds. The surviving birds had to be beak trimmed to prevent further deaths.
Robert said that BFREPA has been proactive in having a compensation scheme created to encourage commercial sized flocks into the trials. He said that results from some of the flocks showed that not beak trimming the birds could result in significant problems.
"These results are helping us to make our case as the review approaches," he said. "We will need to continue to work hard to ensure that our opponents on this issue understand and accept the problems that we have if we do not use beak trimming. We need to continue to highlight these problems and that is what we will be doing in the year ahead."
BFREPA has said that a ban on the use of beak trimming should be delayed until genetic developments could produce a bird that could be managed without the problems of injurious pecking that arose in non-beak-trimmed flocks.
Comments
No comments posted yet. Be the first to post a comment