12-03-2009 00:48 AM
| News
AUSTRALIA-REPRIEVE ON COW TAX.
The Rudd Government's massive draft emissions trading legislation could be torn apart before it is put to the Parliamentary vote, throwing into doubt the government's 2010 timetable for the introduction of emissions trading.
Released on Tuesday, the legislation outlines a plan for a new currency, emissions units, which will be tradeable in two forms: Australian emissions units for the domestic market and Kyoto emissions units for the international market.
A National Registry of Emissions Units will be established to track the movement of emissions units, and to retire units as caps become progressively tighter.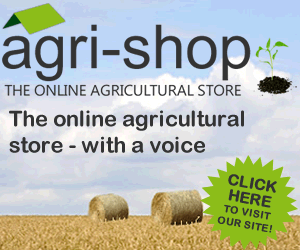 But the scheme's design is complicated by the necessity for linkages with any international trade in emissions—an essential development if emissions trading is to have any hope of working as intended.
But the whole premise of emissions trading as the most cost-effective way of tackling climate change is to be scrutinised by a new Senate inquiry, jointly engineered this week by the Coalition and the Greens.
The inquiry, to be conducted by a new Senate Select Committee on Climate Policy and reporting back on May 14, will examine the choice of emissions trading as a mechanism, other emissions reduction methods, the environmental effectiveness of the proposed targets and whether the scheme would appropriately transform the economy.
The investigation will be of significant interest to agriculture, the only sector to be placed outside the CPRS because of the complexity of accounting for farm emissions.
Agriculture's exclusion, at least until 2013, leaves no incentive for innovation on issues like soil carbon offsets, which critics note is a major flaw in a scheme devised to discriminate toward a low-emissions economy.
This deficiency was recognised by the Coalition in its Green Carbon Initiative, an alternative vision of a carbon-constrained economy.
"We support better targets and lower costs by being broader-minded, rather than excluding measures to improve our soils and reduce our emissions at lowest cost," said Opposition Climate Change spokesman, Greg Hunt.
Comments
No comments posted yet. Be the first to post a comment