With a recorded level of UK farms with herbicide resistant black-grass populations and a continuing decline in the performance of certain chemistry; farmers need to continue to look for innovative solutions to black-grass control.
Innovation is going to be a long term issue within the agrochemical market as the number of new products containing new active ingredients continues to fall year on year. The demise of key herbicides, such as trifluralin and isoproturon, has also reduced the number of active ingredients available for the control of black-grass, according to Lindy Blanchard of Masstock.
She advises that cultural control must play an important part in the management of black-grass now and in the future and that growers must adopt an integrated approach, particularly where resistant species of black-grass are present. "Spring cropping, cultivation techniques, delayed drilling and improving crop competition using varieties or high seed rates will aid growers. Masstock trials have shown that some of the most competitive wheat varieties against black grass are JB Diego, Oakley, Gallant, and Warrior."
A stale seedbed and use of a total herbicide such as glyphosate is a very effective and valuable method of control, she adds.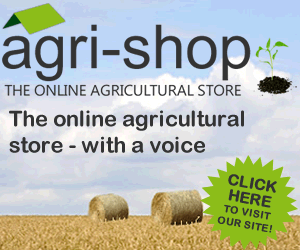 Masstock trials have also shown that a pre-emergence herbicide, in conjunction with cultural control, is essential for the management of black-grass. In trials the combination of Liberator (flufenacet + diflufenican) plus Defy (prosulfocarb) has been hard to beat; excellent results have also been seen with the pre-emergence herbicide Movon (diflufenican + flufenacet + flurtamone) giving high levels of black grass control. Excellent results are also being seen at Masstock's Stow Longa trial site where these products are used in combination with tri-allate, Avadex.
"Avadex can be used as a useful aid in your resistance management strategy as there has been no resistance over the last 50 years of it being used across Europe. Avadex has a different mode of action to almost all other autumn herbicides and improves control of black-grass in the herbicide programme," says Lindy.
One of Masstock's farmer customers in East Yorkshire, Stuart Dyson, who farms with his brother, knows all about the problems and challenges of controlling black-grass. "This weed is not only found in high populations in the county, but also has displayed widespread herbicide resistance to many products for quite a few years now," says Stuart.
"We have used Avadex Granules as part of our herbicide programme for a number of years, as advised by our Masstock agronomist Bob Parkin, and have had very good results with it. Used together with Liberator, we have seen up to 99% control of black-grass. In fact although we do have a spring applied herbicide programme planned, we haven't had to use it as the results in the autumn have been so good so far," says Stuart.
Stuart and his brother who also run a contracting service, R and PM Dyason, apply Avadex Granules using a 12 metre Horstine Farmery spreader mounted on a quad bike. "Although it would be good to be able to go to 24 metres, we have found that this particular applicator delivers Avadex Granules efficiently and effectively. In fact the smaller boom means that we have more flexibility and timeliness of application, as we can still travel when it is wet. So we have more opportunity to make sure the tri-allate is put on in good time."
Dr. Dominic Lamb, UK and Ireland Business Manager for Gowan reminds growers that Avadex granules will be available in the long term and will be marketed alongside other tri-allate formulations under development. "Finding cost-effective and convenient ways of applying this effective residual granular herbicide will be important to control black-grass and reduce further build up of herbicide resistance."
Comments
No comments posted yet. Be the first to post a comment