BASF has launched a global marketing campaign to support agriculture and the huge contribution that farmers make to the world and our communities.
"We want to show farmers that our business supports them and what they do. The last few years have shown just how tough farming can be," says Janine Ferrie, BASF's Marketing Communications Manager.
"Farmers have some big challenges to deal with every season, but it has some even bigger ones to tackle over the coming decades as we strive to feed, water and shelter a growing world population," she adds. "Farming holds the key to some of the most important challenges ahead - producing enough food, of high enough quality against the backdrop of resource and environmental constraint. It's a huge task."
Stephen Henning, BASF's Regional Director adds: "Our business is here to support and to work with farmers, as they strive to produce more with evermore exacting standards and demands."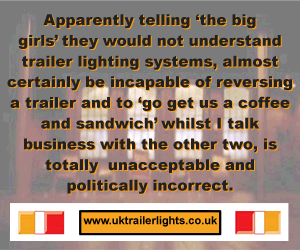 For him, three things are fundamental for farming's future: "investment in R&D, legislative decision-making based on science (not emotion) and farmers having a fair industry in which to operate resilient businesses."
Within the BASF business agricultural is fundamentally important - farming research projects attract 25% of BASF's total R&D spend, which totalled some 430 million euros (£368 million) in 2012.
The campaign is encouraging farmers, the farming industry and the general public supportive of farmers to "walk and talk proud about what a great job farmers do."
Ms Ferrie is encouraging farmers to "get involved - whether that's wearing a Biggest job on earth t-shirt, supporting the events or sharing the work farmers do with others."
She says that their campaign website only went live on Friday the 23 August, "by the Monday morning we had received requests for over 1,000 t-shirts and a number of roadside banners."
Comments
No comments posted yet. Be the first to post a comment