Badger cull breaches wildlife convention say charities
Badger cull breaches wildlife convention, say charities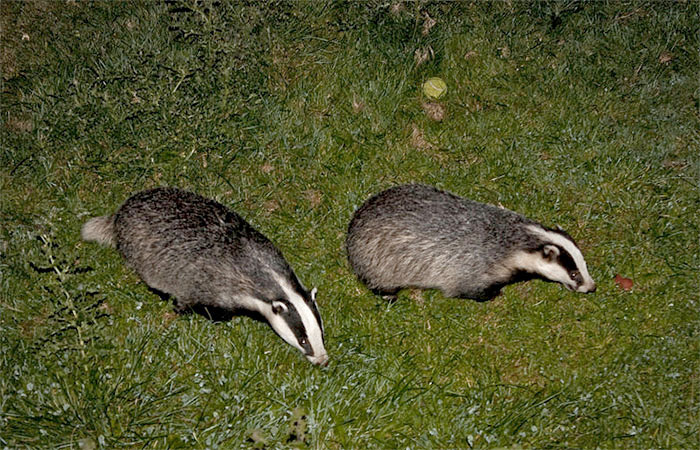 Potential negative impacts on protected wildlife caused by the badger cull are in breach of the Bern Convention, claim wildlife protection groups.

The Badger Trust, Humane Society International UK and Care for the Wild have launched a challenge against the decision to cull badgers in England, on the basis that officials have failed to conduct sufficient risk assessments on the possible impacts of badger culling on the wider ecosystem.

In a complaint sent to the Secretariat of the Bern Convention (Convention on the Conservation of European Wildlife and Natural Habitats), to which the UK has been a signatory since 1982, the charities claim that the badger cull breaches Bern because it could have a negative impact on a range of other protected species.

"Thus far the government has shown a blatant disregard for the supposedly protected status of badgers under UK law, or the near unanimous opposition to a badger cull by some of our most eminent scientists," said Mark Jones, vetarinarian and executive director for Humane Society International UK.

"So now we are taking our challenge to the Bern Convention, with yet more evidence to illustrate how badger culling is not only ineffective, inhumane and unnecessary, but also potentially very bad news for the wider ecosystem. The cull zones and surrounding areas are home to many protected endangered species of birds and mammals, and habitats such as heathlands, grasslands, meadows and forests. Removing or displacing large numbers of badgers from nature's delicate balance could be catastrophic for some of these species and habitats, so we're asking Bern to intervene and protect all of our wildlife from this disastrous cull."

Dominic Dyer, CEO of The Badger Trust and Policy Advisor to Care for the Wild, said: "We hope that this is the beginning of the end of badger culling in the UK. The UK government has cut corners and turned a blind eye to the damage this policy will do both to the badgers themselves, and the rare birds and other animals which will be affected when badgers are culled.

"The badger cull has been a shambles from the start, but it's so unnecessary. Improved farming controls and tightening up on cattle movements have already led to big reductions in the disease – including a 50 percent reduction last year in Somerset. If the government and the farmers focussed on what's working, and on improving the accuracy of the bTB test, which misses large number of infected cows, they'd see they don't need to be worrying about badgers."

Recent information released by Natural England under Freedom of Information requests shows that its own assessments conducted as the badger cull licensing authority were limited to just one site in Somerset.

This is in stark contrast to events in Wales where detailed appraisal was undertaken by the Welsh Assembly Government in 2009 recommending the need for further study and monitoring.

Badger culling as a policy has been abandoned in Wales, but the rate of bTB in cattle has fallen drastically following the introduction of improved cattle testing, movement restrictions and farm biosecurity measures.

But NFU President Meurig Raymond said farmers fear further cattle regulations as they were 'pointless without also tackling this disease in badgers.'

"What is clear is that we need to look at other ways of controls badgers if we are to reduce TB in cattle. I will be visiting Ireland to look at how they have achieved success in reducing badger numbers and TB. The NFU is also committed to doing its own analysis of all of the evidence to help find a way forward for the current policy.

"The pilot culls in Somerset and Gloucestershire were carried out by well-trained, experienced contractors and required huge levels of commitment in the face of unacceptable intimidation and harassment by protestors.

"We remain confident that these pilots will help to deliver a reduction of TB in cattle as planned. And it is vital that they are allowed to be successfully completed so they can deliver the expected reductions in TB in cattle."


Download
23-06-2014 15:49 PM | Posted by: David brown
only reason vets agree with cull is the money they make from farmers,with astronomical bills, talk about knowing where your bread is buttered,as far as Cameron is concerned he has to think the cull is right,we all know that the posh pansies enjoy killing any animal.
30-06-2014 09:08 AM | Posted by: reg pollard
so Owen Paterson has emerged from his rat-hole,he disagrees with the vets who have finally realized that culling badgers is not the answer for controlling BTB, Praterson says we have to get rid of the problem, only problem we have to get rid of is Mr Know All Praterson. & members of Royal family to keep their opinions to themselves.
Display name

Please enter your name

Email
(optional)
Comment

Please enter your comment

Post Comment


Your comment submitted successfully.Please wait for admin approval.

Some error on your process.Please try one more time.