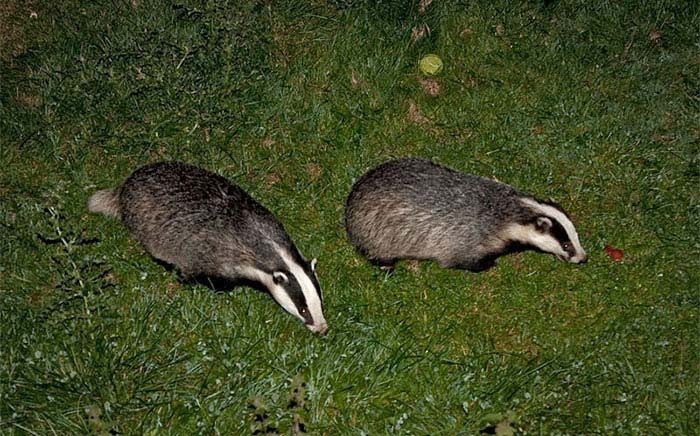 Natural England confirmed on Wednesday that it had granted an extension to the Gloucestershire badger cull for a period of eight weeks. Animal welfare charity Humane Society International UK said it was 'appalled' by the decision and warned that prolonging the shooting 'increases the risk of spreading bovine TB' as badgers flee the cull zone.
In the first six weeks of the pilot cull, 708 badgers were removed, according to the Department for Environment, Food and Rural Affairs. This represents just over 30 per cent of the revised local badger population of 2,350.
Natural England received an application to extend the cull in west Gloucestershire following confirmation that, during the six-week period covered by the original licence, the licensee had been able to cull 30% of the badger population.
The Government's bovine tuberculosis (bTB) policy seeks to reduce the spread of bTB in cattle through intensive culling over a four-year period to remove at least 70% of the badger population in defined areas. Where numbers fall short of that target licensees are required to present additional proposals to Natural England of how the target can be met.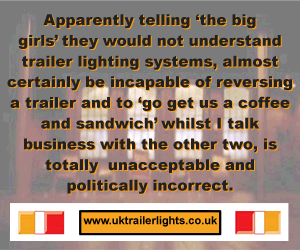 But Mark Jones, Gloucestershire resident and Executive Director of HSI UK said: "I am appalled and flabbergasted that an eight week extension has been granted to DEFRA's badger killing fiasco in Gloucestershire.
"By extending culls here as well as in Somserset, the pilots are moving even more dangerously away from the recommendations of the Randomised Badger Culling Trial which were very clear - the longer you subject badgers to this sort of disruption, the greater the risk of worsening the spread of bovine TB among both badgers and cattle.
"It is utterly illogical to continue with a policy that has already proven such a disaster, and flies squarely in the face of sound scientific advice. Surely somebody in Government can put a stop to Owen Paterson's badger cull madness before it's too late."
In carrying out its licensing role and assessing the new licence application in Gloucestershire, Natural England has had regard to guidance from Government derived from the bTB control policy and supplementary advice from Defra's Chief Veterinary Officer and Chief Scientific Adviser. This advice concludes that extending the cull would help to reduce the spread of bTB in cattle; failure to extend would raise the risk of increasing bTB through perturbation.
The new licence runs from today until 18 December inclusive and supplements the original four-year licence granted in October last year. As the close season for cage trapping and shooting begins on 1 December, only controlled shooting will be permitted from 1-18 December.
HSI UK has also written to Owen Paterson to ask him to explain himself over unsubstantiated claims he made last week about badger suffering. On 10th October he stated in a parliamentary answer to a question from Angela Smith MP that '…some of the animals we have shot have been desperately sick—in the final stages of disease…'.
Jones said: "As a vet I find Mr Paterson's claim that badgers shot in the pilot culls were 'desperately sick' highly suspicious. I know of no evidence to back this up, indeed all the available data suggests that even where bovine TB is rife among cattle, only a tiny proportion of badgers will be suffering any symptoms of the disease.
"The figure is perhaps as low as one in a hundred. As Mr Paterson has refused to have the badger carcases tested for TB, he cannot possibly have any scientifically credible data to support his assertion and nobody will be permitted to challenge his claim because DEFRA is having all the bodies incinerated.
"As usual, the Secretary of State is fond of making wild assertions without providing a shred of evidence to support them but in doing so his own credibility is crumbling day by day. It is not animal groups but the Government this is causing badgers to suffer. It is men armed with rifles and shotguns taking pot-shots at these animals who are condemning many to a painful death and no amount of creative accounting by Mr Paterson will change that."
CLA President Harry Cotterell said: "This area was always a testing ground to establish an effective method of ridding England of the devastating effects of bTB and it is clear we need to allow more than six weeks to achieve the best results.
"While the cull has been challenging, and progress was initially slow, extending the cull is crucial if we are going to see an impact on the disease."
The Association said the pilot culls were just the first step in a 25-year action plan to rid England of a disease which led to 38,000 cattle being slaughtered in Britain in 2012.
Cotterell added: "The appalling effects of this disease cannot simply be ignored. Government and farming must continue to work together if we are to win the fight against bTB."
Comments
24-10-2013 08:31 AM
| Posted by reg pollard
total disgrace,the whole thing,waste of time writing to Praterson,most arrogant,self- opinionated,ignorant little obnoxious bastard of all politicians,what about all illegal cattle movement that,the powers that be,turn a blind eye to,Owen Paterson is nothing but an Idiot,can't wait for him to be sacked,for what he has done he should be jailed.
24-10-2013 11:25 AM
| Posted by Clued-Up
We have to hope the judges will put an end to this disastrous badger cull - and do so quickly.

I read the Natural England response to the Badger Trust letter and it's badly constructed and illogical. Hopefully the judges will also decide the NE response is bad in law. For those who want to look at the letter themselves, it's on the Home page of the Badger Trust site.

I'd like to thank all those on Wounded Badger Patrol and all the hunt sabs for their commitment and good organisation (and bravery, too); it's thanks to them that the number of badgers dying have been kept as low as they have been.

If you'd like information on what's being done to protect the badgers right now please go to the Facebook link on the Home page of the www.badger-killers.co.uk site.
24-10-2013 12:02 PM
| Posted by Pixy
Not only is Paterson deliberately ignoring scientific opinion; he is also a prize LIAR in claiming "some of the shot animals have been desperately sick" since only a small proportion of the corpses weren't incinerated and they had in any case been carefully selected for being "humanely killed", which Paterson said they were.