Bean Seed Fly has caused serious damage to untreated leek and onion crops with the prolonged cold wet weather over the spring and early summer – including instances of total crop loss. After consecutive dry springs some growers had moved away from seed treatment this season, with catastrophic results and some crops requiring re-drilling.
Untreated plots in trials have also shown the clear benefits of Force seed treatment this year, according to David Norman of eastern-counties based, Fresh Produce Consultancy. "Bean Seed Fly, along with the other Delia species, thrives in wet soils in May and June - which have been all too prevalent this year. Where soil conditions have also been unseasonably cool, establishing crops cannot grow away from the root feeding damage.
"Some growers who did sow untreated seed have been forced to replant, with associated additional costs and disruption to production schedules. Where they have re-sown with Force treated seed, the results have been fine." Mr Norman added that in trials untreated plots have been decimated, whilst treated plots alongside were free of damage.
"This year it's not been a case of 'less damage', but almost 100% control with the seed treatment, compared to total crop loss without. I always advocate leek and onion seed is sown with Force treatment," he advised. Problems are especially severe in high organic matter soils, or crops drilled where large volumes of organic waste residues from previous vegetable crops or weeds have been incorporated.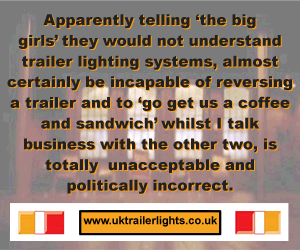 The seed treatment has been particularly beneficial when wet and windy conditions have prevented foliar treatments. Most growers have also aimed to limit the use of chlorpyrifos, especially when soils are saturated and the risk of environmental loss is greater. Force is available for onion and leek seed treatment under an Extension of Authorisation for minor use, reference 20120604.
David Norman reported most of the early season onions planted on the Fens organic light land in Cambridgeshire and on the light sandy soils in Norfolk are looking well, but later drilled crops have struggled, especially on heavier soils. He estimates that 30% to 40% of the crop area is significantly below average yield potential. Mildew pressure is also high, with some high incidences being reported in set-sown crops. "At this stage we would have to suggest yields will be below average and quality is under threat; that could be better news for prices after last season's over supply, particularly where growers can deliver the required quality."
Leek crops have, for the most part, established well and have good potential with ample moisture, he added. The early planted crop is running late at around 10 days behind schedule, but main crop plantings are coming along well. Risk from diseases such as white tip and rust is very high.
Comments
No comments posted yet. Be the first to post a comment