Arable farmers faced a host of challenges this season's growing period and into harvest, however, there are some nuggets of good news from the bean crop.
"Beans have performed remarkably well this year, albeit with some exceptions in the north," says Becky Ward, Principal Technical Officer at PGRO . "Our trials at Thornhaugh have been turning in the equivalent of 5 tonnes/ha, and growers are reporting good yields and quality from both winter and spring crops."
"We were concerned in mid-season as pollination appeared to have faltered in the cool, wet conditions. However, pods did eventually form on the middle and upper parts of the crop, and we've been harvesting good samples with grain sizes (TGW) of 7-800.
"Also, although an extra fungicide application was needed, Bruchid incidence was well below normal, so there were savings in insecticides".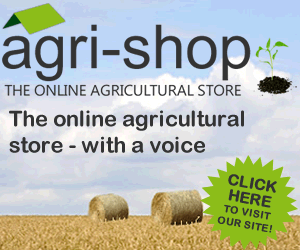 Hertfordshire grower Will Streeter grows 125 ha of spring beans and has reported yields of 5.5 tonnes/ha on average. At current human consumption prices, this will give him a gross output of over £1,500 per hectare. Even allowing for variable costs of £250 (John Nix quotes £218 for spring and £245 for winter beans), this is an excellent gross margin crop.
Streeter ploughs in the autumn and culti-presses to leave over winter, followed by a spring application of glyphosate to clean the land. Patience when drilling allows the seed to be sown into a warming seedbed in late March, giving the crop a good head start.
Despite three fungicide applications this year, Mr Streeter says: "Quality is good and they've left a clean seedbed for first wheat. Spring beans will be one of our best gross margins for 2012. Why wouldn't you grow them?
His comments have been echoed by other growers, including Richard Tyler, who farms at Oakham, Rutland: "Whilst both wheat and oilseed rape yields were disappointingly down this year, our winter beans have yielded very well - they could be one of our best paying crops on the farm."
PGRO's Becky Ward adds: "As well as the yield benefit for the following wheat crop, beans give growers the opportunity to get blackgrass under control and improve the inevitably compacted soil structure."
Comments
No comments posted yet. Be the first to post a comment