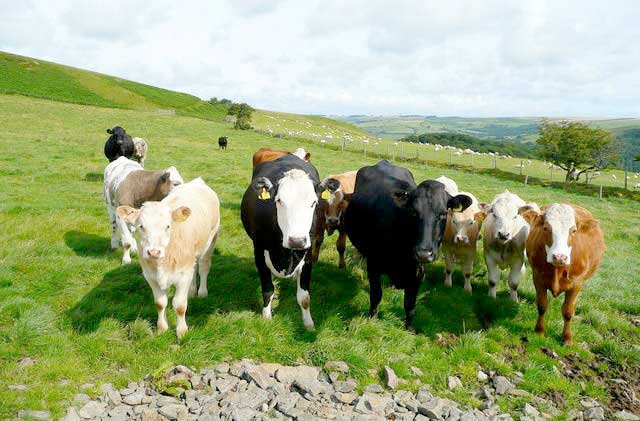 Day one of the Anglesey Show is underway and the current beef price situation is putting the future of the Island's beef farmers' in jeopardy, NFU Cymru has warned.
Beef producers both in Anglesey and across Wales are facing a crisis of confidence due to the rock bottom farm gate prices, which have fallen by more than 64p per kilo between April 2013 and June 2014 – leaving farmers with a 400kg animal receiving £250 less on every animal they produce.
At the same time, the retail price has shot up by more than 43p per kilo. The actual price spread between the price in the shops and the farm price is now a whopping £1.09 per kilo (14%) more than in April 2013.
With poor seasonal conditions taking their toll, productivity in the beef herd sector continued its decline, falling by 3% to under 1.6 million head for the first time, according to new data.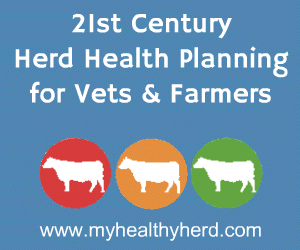 The total number of cattle and calves in the UK in 2013 fell almost 1% on the year to 9.68 million head, according to British Cattle Movement Service (BCMS) data in December.
"In recent years, the breeding herd in the UK has steadily declined, reflecting the on-going concerns over profitability in both the dairy and beef sectors. However, while the overall breeding herd did record another decline at the end of 2013, the component parts of it appear to be now diverging," Eblex said.
Stephen James, NFU Cymru President said. "At a time when farmgate prices are under severe pressure we can see no justification for the retail sector to be increasing their margin on every kilo of beef sold, the focus should be on stimulating consumption and promoting PGI Welsh beef at every opportunity."
Anglesey NFU Cymru County Chairman Christine Jones said, "We have seen increased volumes of beef being imported, most notably from Ireland in 2014, we have concerns over how a number of our retailers and in particular how the wholesale and catering sector differentiate between Welsh, British and imported beef including beef from Ireland. We want to see Welsh product properly differentiated and actively promoted using the PGI quality mark to help consumers identify Welsh product."
Stephen James ended, "Where there is evidence of Welsh beef being given pride of place we want to high
light
that, conversely where there is evidence of inconsistent or misleading labelling then that needs to be exposed. We need the support of the public – not just to back Welsh farming by buying local - but to also high
light
, by taking selfies, examples of where retailers and food outlets are promoting and selling Welsh produce, or, are not supporting our farmers."
The Welsh Liberal Democrats have warned that the recent collapse in beef and lamb prices could leave the industry in Wales unsustainable.
Ahead of the Royal Welsh Show, Welsh Lib Dem Leader Kirsty Williams and MP Roger Williams have written an open letter to the Deputy Minister for Agriculture, calling on her to work more closely with Hybu Cig Cymru to promote Welsh beef and lamb to export markets and lobby retailers to pay a fairer price to farmers.
Over the past 4 months, beef prices have dropped from 380p/kg to 312p/kg and lamb is down from 520p/kg to 380p/kg deadweight. Roger Williams has also raised this issue in Parliament with the Department for Environment, Food and Rural Affairs.
Roger Williams, Welsh Liberal Democrat MP for Brecon and Radnorshire, said: "This drop in prices has shaken the confidence of the whole beef supply chain. As retailers and meat processing plants increase their margins, and as import levels rise, both farmers and consumers are feeling the pinch.Unless farmers are paid a decent price for their meat, sheep flocks and cattle herds will decrease and Supermarkets' access to the best Welsh meat will be reduced.
"Upland farmers across Wales produce top quality beef, but the cost of doing so is very high. Farmers committing to rearing a calf that won't be ready for two years need assurance that the demand will be there after the costs have been incurred."
Ombudsman
At the Beef Summit in London, the National Beef Association (NBA) said tougher tools than a voluntary code of practice are needed to tackle the falling prices.
Chris Mallon, NBA Chief Executive, said: "It is clear that action is necessary to tackle the plunging prices of domestically-produced beef, and we welcome the sector coming together to find a way forward. Producer confidence has been badly shaken and it will take a long time to rebuild.
"But the NBA does not believe that a voluntary code is enough to provide stability to the industry. Any code - whether voluntary or not - needs to have an ability to police itself and have enforcement powers."
Rather than a voluntary code, the NBA believes the beef industry needs a producer ombudsman, similar to the Grocery Code Adjudicator, to oversee the relationship between producers and processors.
"The introduction of an ombudsman would give producers greater confidence that they are being treated fairly, provide a forum to deal with complaints and have the power to enforce its decisions," said Chris.
The issue of labelling meat clearly so consumers understand where the beef they are buying has come from was also raised at the summit. The Government, lobbied by food producers, has already backed away from demanding that ready meals containing beef state the meat's country of origin.
David Thomlinson, Chair of the National Beef Association, said: "Consumers must be given the choice whether they want to buy British beef, and support British farmers, or whether they want to buy imported meat which is not necessarily produced to the same high welfare standards and may not have the same traceability as domestically-farmed beef.
"It is vital that the UK brand is obvious at the point of sale, whatever beef products consumers are buying."
The beef industry, processors and retailers will meet again over the next few weeks to produce a report into the areas a new industry code of conduct should cover. In return, Defra has pledged to work on promoting British beef in export markets and look at the use of Rural Development money to boost the productivity and competitiveness of the sector in the UK.
David said: "Some interesting issues came out of the Beef Summit and it is vital that we continue to press the Government on the problems currently facing producers.
"The NBA will also continue to lobby for the introduction of Beef Ombudsman, without which we will have no guarantees that farmers' grievances will be properly dealt with."
Evan Roberts, NFU Cymru Clwyd Vice-Chairman said, "The dramatic fall in the beef price over the last few months is a major concern to beef producer members. The purpose of this meeting is to look at current red-meat market prices, the market outlook, marketing and promotion of red meat and the processor-retailer relations.
"We are most fortunate to have Siôn Aron Jones and Laura Dodd to be present at this meeting to discuss the work of HCC. I encourage any members with issues relating to the red meat sector in Wales to attend this meeting. It is open to all members and I hope we get a good turnout."
Comments
No comments posted yet. Be the first to post a comment