On the back of ongoing farm-gate beef price cuts, Clwyd NFU Cymru members were reassured by Hybu Cig Cymru (Meat Promotion Wales) that it will continue to promote and stimulate demand in Welsh red meat to both the home market and the wider world.
Addressing a recent NFU Cymru Clwyd meeting, Siôn Aron Jones, Industry Development Manager and Laura Pickup, Market Development Manager, both from HCC informed local beef and sheep producers of all the work being done by the organisation in the Welsh meat sector, particularly beef, including promotion initiatives with supermarkets and independent butchers.
Also at the meeting was Lyndon Edwards, NFU Cymru's Livestock Board Chairman, who said, "Welsh producers have an excellent story to tell and the long-term signals for the future of the beef industry are encouraging but long-term sustainability of beef production is being threatened by a declining beef price.
"I believe that Welsh beef is second to none in terms of quality, its provenance and food safety as well as the many environmental benefits from its extensive production. We hear the right signals from the supply chain about the need to secure supply on a long-term basis but the current short-term approach has resulted in beef producers starting to seriously question their future in the industry.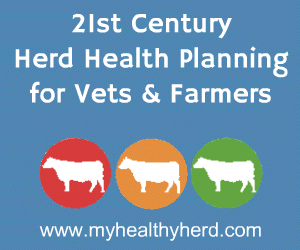 "The supply chain must always give the right signals through long-term commitment and not simply do so when it suits them for short-term gains. To restore confidence and drive sustainability on our farms, retailers and processers must always back up their claims of commitment to Welsh beef farmers and not simply do so when it suits them."
The dramatic fall in the beef price over the last few months led to last weeks 'Beef Summit' that the Union attended and chaired by Westminster Government Farming Minister, George Eustice, to identify the challenges that face a sustainable beef industry.
Lyndon Edwards ended, "Action is now needed to make things happen. During the Summit we called for a voluntary code of practice concentrating on notice periods and transparency of terms and conditions including the need for meat plant operators to justify the charges they impose. We've also asked for retailers to explain and justify their increased margin on beef and ensure much clearer labelling on their shelves. During the next couple of weeks the details of this code of practice must be clarified between the trade and the Union."
Evan Roberts, NFU Cymru Clwyd Vice-Chairman said, "This code is a positive step forward and the things we want included will make a difference. We must increase demand for our product and retailers must actively promote PGI status Welsh Beef as well as Red Tractor-assured British beef. I'm also pleased that at the Summit, retailers acknowledged the importance of clear, unambiguous labelling and the accurate promotion of British beef and they must now lead by example."
Comments
No comments posted yet. Be the first to post a comment