Representatives of English beef and lamb met with the minister responsible for Food and Agriculture, George Eustice MP, to discuss ending the splitting of carcases from sheep over 12 months of age.
This European regulation relates from a time when it was thought that sheep were infected with the prion that causes Mad Cow Disease. Scientific evidence now shows that sheep are now not infected with this organism and Roger Williams is pressing for the splitting of carcases to come to an end.
Commenting, Roger Williams MP said: "The splitting of carcases adds to the cost of slaughter for two million old ewes and half a million hoggets over 1 year old.
"The carcase is split to remove the spinal column, which was once thought to hold the infective prion. The process costs £2 per carcase and it devalues the carcase by £2. The total cost of £10m is born by the farmer producers. On the continent the spinal cord is removed by a suction device, which ensures that the carcases can remain whole. The slaughter and meat processing sector in the UK seems reluctant to move to the continental practice and prefer to charge the farmers with the costs of splitting.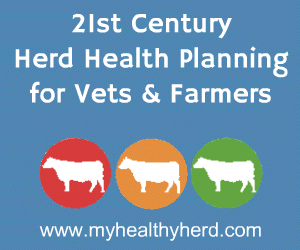 "At the meeting the Ministerial team seemed reluctant to countenance any change, preferring to stick with splitting, but I together with Neil Parish MP put forward some alternatives. The regulation could be changed to allow the suction technique or the date at which hogget carcases need to be split could be taken forward to June.
"I still believe that these processes are unnecessary as the risk to human health is negligible or nil, because sheep are free of this particular disease. I shall be writing to the European Food Safety Agency to make this point and see if they could change their view on this matter."
Comments
No comments posted yet. Be the first to post a comment