Better regulation is needed to protect farmers from the risk of rotting fence posts, following a spate of timber failures, according to a Cornish timber firm.
Saltash-based Bond Timber is warning farmers to check that their wood supplier carries Benchmark Accreditation with the Wood Protection Association, to guarantee the highest quality service possible. "In recent years we have heard of many farmers suffering with timber failures, which have cost them £1000s to replace," says Emma Delbridge, sales manager at Bond Timber. "These failures are still happening today due to inadequate timber treatment."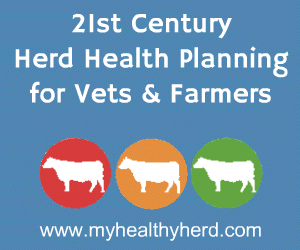 Following changes to the treatment chemicals in 2003, it is even more important to get every stage of the process absolutely right, she adds. "Any shortcuts can leave the timber open to rot and other deterioration."
However, it is still possible to get excellent timber treatment, providing the correct species of wood is chosen, dried to the optimum point and tanalised in a properly calibrated vessel.
"Many suppliers use a mixture of red and white wood, which is naturally less durable than redwood alone," says Miss Delbridge. "To get round this, some are incising spruce before treatment, in a bid to get more chemical into it – but we are yet to be persuaded that using any whitewood at all in contact with the ground is a good idea. Uptake of the chemical treatment in whitewood is more challenging, so when a spruce stake splits, there is nothing to protect the inside from rotting. But redwood posts are naturally stronger and take up more treatment – a double benefit."
At Bond Timber, redwood species are cut into posts and then dried down to 28% moisture, so that the cells accept the maximum amount of chemical. "It is a concern that not all companies dry the timber to the required moisture content before treatment, so although it comes out looking the right shade of green on the outside, the protection is ineffective," adds Miss Delbridge. "Unfortunately, no-one independently polices timber treatment in the UK, unless you are signed up to the WPA scheme."
Comments
No comments posted yet. Be the first to post a comment