Only few days left to the UK AD & Biogas show 2014, the most important exhibition of the biogas industry year, and MT-Energie UK is ready to share their remarkable results attained this year with everyone welcome on the stand, n. F045, Birmingham NEC, Hall 3 on July, 2nd and 3rd.
As a preview some details are reported here below:
MT-Energie UK results 2014:
- 7 AD plants currently under construction and more in the pipeline to reach 20 AD plants built in the UK since the creation of the UK branch in 2009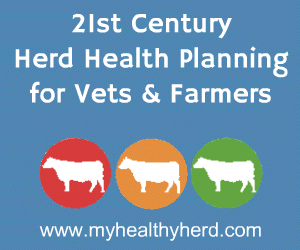 - 2 Gas to Grid AD plants
- 18 M GBP - the total value of the facilities under construction
- 60 % of the plants processing mainly agricultural residues and energy crops and 40 % treating food waste
- 13,5 MWel of installed power
- 1400 m3/raw gas produced
- UK wide Presence : from the Isle of Wight to the Highlands of Scotland
Why visit MT-Energie's stand
At UK AD & Biogas show, MT-Energie UK will showcase its integrated offer of highly efficient turnkey AD plants, gas upgrading systems and 24/7 technical and biological service.
MT-Energie UK can count on the wide expertise of its German parent company: 650 AD plants built worldwide and 30 gas upgrading systems in Europe. This can give confidence for the delivery of bespoke solutions to farmers and landowners, food-waste processors, waste management companies, project developers, investors and all professionals who want to produce energy using organic materials.
Ben Donaldson, National Sales Manager, gives more information about their presence at the show: "In response to a sharp rise in interest we are promoting our integrated offer for both AD technology and bio-methane upgrading thanks to the collaboration with our sister company, MT-Biomethan. Having both technologies in-house places us in a competitive position in the UK market and allows us to combine both offers into a complete package".
He also adds: "Pre-treatment of the feedstocks is key to a successful AD process. For this reason we have refined our universal feeding system to deal with difficult substrates and to reliably separate foreign objects. The MT-MixBox has proved to be an excellent system for this purpose and is widely regarded as an essential component by our customers. This unit guarantees low wear and tear of downstream components ensuring a high availability of the plant. Our team will be presenting these advantages in one of the seminars taking place alongside the show".
Presentations at the UK AD&Biogas seminars by MT-Energie's experts
MT-Energie's experts will be speaking in the following seminars of the show:
HOW PRE-TREATMENT CAN IMPROVE PERFORMANCE
Green seminar Theater
2nd July ,12:00-12:55
Merten von Frieling, Sales Manager Western Europe, MT-Energie
THE BUSINESS CASE FOR ONSITE FOOD AND DRINK
Green seminar Theater
3rd July, 15:00-16:00
Benoit Boulinguiez, Director of Sales, MT-Energie GMBH and Bart Brouwer, Area Manager, Mavitec
UK AD & Biogas awards ceremony
MT-Energie UK is de
light
ed to be taking part in the UK AD & Biogas awards ceremony, planned for the evening of July, 2nd. The company has been shortlisted for two awards:
- Best On Farm AD Project (joint entry with Saint Nicholas Court Farms)
- Innovation in Process Efficiency for our universal feeding system.
Willing to affirm its contribution to the biogas industry in the UK, MT-Energie will be sponsoring the drink reception of the gala dinner for the awards ceremony.
For further information:
http://adbiogas.co.uk/uk-ad-biogas-2014/uk-ad-biogas-industry-awards-2014/programme/
To book an appointment at the show
To book an appointment with MT-Energie's experts at their stand, F045, please send an email to Ben.Donaldson@mt-energie.com
MT-Energie UK Ltd | Saxon House | Faraday Drive | Bridgnorth | Shropshire | WV15 5BA
www.mt-energie.co.uk
Comments
No comments posted yet. Be the first to post a comment