05-03-2009 01:00 AM
| News
BRAZIL-PROBLEMS IN THE MEAT INDUSTRY.
Brazil-meat company downgraded credit rating.
Perdigao SA, Brazil's biggest food company, fell to the lowest in a year in Sao Paulo trading after the country's poultry exports dropped in February.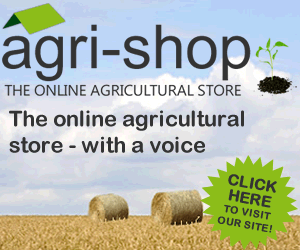 Perdigao slid 4.3 percent to 26.50 reais. Perdigao, which depended on poultry exports for 23 percent of third-quarter revenue, earlier dropped to as low as 26.23 reais, the lowest intraday price since Oct. 8.
Brazilian poultry exports fell 13 percent from the previous month to $294 million, with volumes dropping 5.3 percent to 231,500 tons, the Foreign Trade Secretariat said on its Web site. Beef export values rose 10 percent, while the value of pork exports jumped 29 percent from the previous month.
Poultry exports "presented the worst performance among the three proteins, with reductions on both exported volumes and prices," Citigroup Inc. analyst Carlos Albano wrote. "It is still too soon to become more optimistic about Brazilian meat exports."
Perdigao rival Sadia SA, Brazil's second-biggest food company, gained 1.1 percent to 2.75 reais. Concordia, Brazil- based Sadia is down 72 percent in the past 12 months after reporting a 544.5 million-real ($225 million) writedown for the third quarter on bad currency bets. Perdigao has dropped 36 percent, while the benchmark Bovespa Index is down 43 percent.
JBS SA, the world's biggest beef producer, gained 1.1 percent to 4.55 reais.
The price of beef, which dropped 5.4 percent from January, according to Secex, "maintained its downward trend, although at a lower intensity when compared to previous months," Albano wrote in the note.
The drop in beef prices and exports forced closely held Independencia SA, a Brazilian beef processor, to seek bankruptcy protection from creditors in the U.S., Chief Financial Officer Tobias Bremer said in court papers filed Feb. 27. Brazilian beef exports have dropped about 34 percent by volume since Sept. 30, he said.
Marfrig Frigorificos e Comercio de Alimentos SA, Brazil's second-biggest beef producer, fell 1.3 percent to 6.70 reais. Smaller rival Minerva SA gained 0.6 percent to 1.72 reais.
Comments
No comments posted yet. Be the first to post a comment