30-03-2011 12:00 PM
| News
Brazil has achieved a two fold increase in agricultural production, and managed to significantly reduce soil loss and the use of agrochemicals, by adopting new technologies and having a clear strategy for land use.
The image of Brazil as the new farming powerhouse was presented at the latest in a series of lectures organised by the Institution of Agricultural Engineers. Dr Evandro Chartuni Mantovani, from EMBRAPA (Brazilian agricultural Research Corporation), outlined the strategy behind the significant growth of the Brazilian agricultural sector over the past 40 years.
Dr Mantovani's lecture described how Brazilian agriculture has not only achieved a two fold increase in production but provided other significant economic, social and environmental benefits , whilst using only a quarter of the available land.
Shifts from peasant farming to precision farming, better diets for the population, a 37% contribution to Brazilian exports and a claimed thirteen fold return on each government dollar invested, has also been achieved.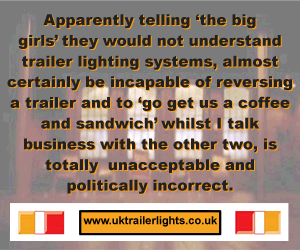 "Before the 1970's, Brazil suffered from low agricultural productivity, a food supply crisis, expensive food, inflation, poverty and no specific knowledge about tropical agriculture . We were in a farming void, there was no research, no education, confused government policies and no marketing effort. And for a country as vast and rich in agricultural resources, that was something that had to be addressed", said Dr Mantovani.
"Today Brazil has created new farmland without levelling rainforests, nor destroying the Amazon basin," he said.
IAgrE member Peter Redman says "clearly, the starting points are quite different in terms of latent capacity and land ownership with very strong drivers for change but there are some relevant pointers that could be applied in the UK and Northern Europe."
"Brazil has a clear strategy for land use, investments have been made in research which has been effectively transferred into practice with funding to match. There has been a mixed discipline approach throughout and no fear of adopting new technologies. Strengthening the relationship between organisations that are developing agricultural strategies and practices in the UK with those in Brazil and in agricultural engineering in particular can only be a good thing," he added.
Comments
No comments posted yet. Be the first to post a comment