Some growers who did not manage to get their oilseed rape planted due to the difficult conditions this autumn are turning to winter beans as a viable alternative option.
Growers appreciate this crops role as a true break crop in the battle against black-grass and other grass-weeds and, as drilling time approaches, are planning to apply herbicides with different chemistry such as Kerb Flo 500 which contains propyzamide.
David Roberts of Dow AgroSciences says winter beans performed well last year, better than many crops, and some growers are keen to grow them again this year.
"You don't want to sow winter beans too early as crops that are too far forward are prone to disease and the effects of winter weather. The later drilling window for beans, usually mid October to mid November but likely to be later this year, may allow the use of a stale seedbed to reduce difficult grass-weed populations. Whenever you drill, you will want to get your winter bean crop off to a good start and, as they are not particularly competitive, a pre-em herbicide is an important tool to remove weeds, encourage branching and canopy growth and so protect yield. Such a treatment could also control annoying weeds such as bindweed from interfering with crop growth and harvest. There are very limited post-emergence treatments for beans, so if you miss the pre-em window, you are left with a poor choice of options."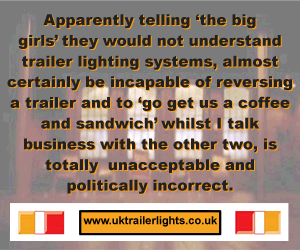 David also points out that there is no known weed resistance to Kerb Flo 500 and so it is particularly useful to help clean up key weeds such as black-grass, rye-grass, meadow-grass and wild-oats across the rotation. "With the widespread problem of black-grass resistance, growers are looking back to beans as a key break crop. Although there are fewer herbicides now recommended in beans, Kerb Flo 500 is fully recommended and remains a key active in the fight against grass-weed resistance."
He reminds growers that in winter beans the new Kerb Flo 500 is applied within 7 days of drilling and before crop emergence. It can be used on all varieties of winter beans on medium and heavy soils.
"Growers need to be aware of the new dose rate in beans for this new more concentrated Kerb Flo 500 g/l formulation, which is 1.7 l/ha."
Kerb Flo 500 can be tank-mixed with clomazone, pendimethalin + imazamox and some glyphosates as full label recommendations or prosulfocarb or pendimethalin as an Extension of Authorisation of Minor Use (EAMU) to extend the weed spectrum. Kerb Flo 500 has a good weed spectrum applied pre-emergence including black-grass, rye-grass, annual meadow-grass, barren brome, wild-oats, black-bindweed, black nightshade, common chickweed, Fat-hen, knotgrass, redshank, small nettle, speedwells and volunteer cereals. Cleavers are moderately susceptible, so adding in clomazone will boost levels of control.
David also reminds growers that Kerb Flo 500 is a new top class liquid formulation which is easy to use and has patented traceability protection against counterfeiting. "Kerb Flo 500 is quick and easy to apply with even fewer cans to use and to dispose of. A higher strength product means maximum sprayer efficacy and more hectares treated on spray days."
Comments
No comments posted yet. Be the first to post a comment