Bridgwater rest centre opened for flood evacuated
Bridgwater rest centre opened for flood evacuated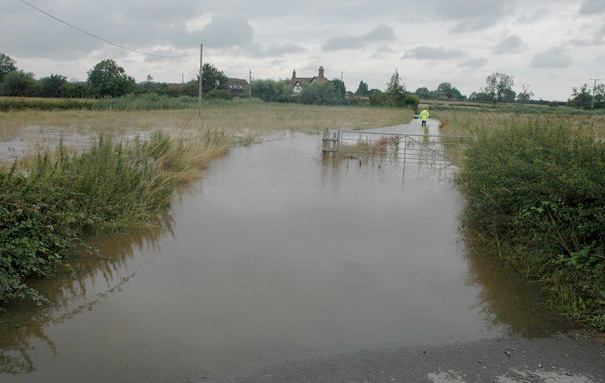 A Bridgwater rest centre is now up and running for the people evacuated from flooded areas of the Somerset Levels.

Westfield Church, West Street, in Bridgwater is now available for people leaving some of the worst hit areas in Northmoor, Fordgate and Saltmoor.

People living in these areas have been advised by Avon and Somerset Police to leave their homes.

Concerned residents are also being reminded that sandbags are available free of charge through district councils for people whose homes are at risk of flooding.

The Country Land and Business Association recently said flood management needed to be looked at again.

Weather observers at the University of Oxford have confirmed that January 2014 was the wettest since their records began in the 1760s.

Dr Ian Ashpole, Radcliffe Meteorological Observer based in the University's School of Geography and the Environment, said: "This January has had a very high number of "very wet" days rather than a few "monster" ones. People who live in the Oxford area endured consistently wet weather all January this year, with only one rain-free day."

The CLA said it was vital the government recognised the economic importance of agricultural land if they wanted to achieve food security.

CLA President Henry Robinson said: "The Government says it values food security but we are never going to maintain it if prime areas of agricultural land are at horrendous risk of flooding.

"In the current economic climate there is a need to cut public expenditure but Defra and the Environment Agency must review their priorities if we are to maintain and improve our ability to feed ourselves.

"The Government must also make it easier for landowners to maintain those defences the Environment Agency can no longer look after.

"In some cases individual landowners are willing to take on the responsibility for defences but they become frustrated by huge amount of red tape and cost involved."

The CLA said the Government needs to look at Internal Drainage Boards which have a track record of managing flood risks efficiently and effectively.

Robinson added: "They work because they are run by people with a direct interest in preventing flooding.

"They are a perfect example of local decision-making that works and we need more of them. The Government must do all it can to encourage their creation in areas where they do not already exist."

The records show that this January was the wettest ever of any of the three winter months (December to February), beating the previous high of 143.3mm in December 1914. The most recent December and January combined total of 244.6mm of rainfall was also higher than for any other December–January period recorded by the Observatory.

In the 45 days following 18 December, more rain was recorded at the Radcliffe than for any other 45-day winter period in its history, with total rainfall at 231.3mm. This is way ahead of the next highest total of 209.4mm from 1 December 1914 to 14 January 1915, according to records of nearly 9,000 such periods.

January 2014 had 23 days with 2mm or higher rainfall in a day; 14 days with more than 5mm of rain recorded; and four days with more than 10mm of rainfall. It rained every day apart from 11 January. The five previous wettest Januarys were in 1852, with 138.7mm; 1995, with 131.4mm; 1948, with 127.3mm; 1877, with 115.1mm; and 1939, with 112.8mm of rainfall recorded.

The Radcliffe Meteorological Station at Oxford University has the longest series of temperature and rainfall records for any one site in Britain. The records are continuous from January 1815, with irregular observations of rainfall, cloud and temperature from 1767.

Download

No comments posted yet. Be the first to post a comment
Display name

Please enter your name

Email (optional)
Comment

Please enter your comment

Post Comment


Your comment submitted successfully.Please wait for admin approval.

Some error on your process.Please try one more time.