27-09-2013 07:03 AM
| News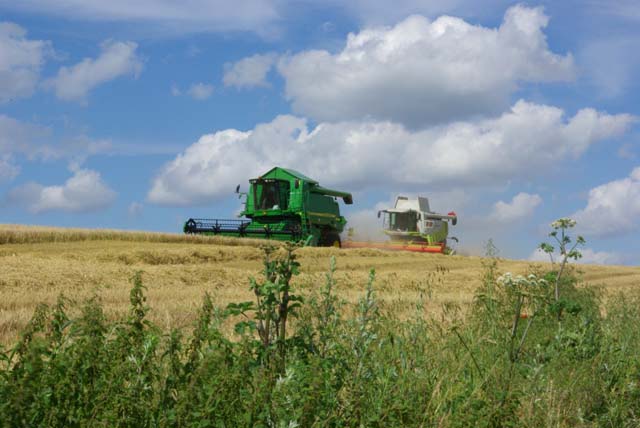 Parliament and Council negotiators reached a deal Tuesday evening on outstanding Common Agricultural Policy (CAP) reform issues such as co-financing rates for rural development and cuts to payments to big farms, after the Council showed flexibility on issues of crucial importance to Parliament: The deal was based on the new mandate adopted on 23 September by the Agriculture and Fisheries Council.
This marks a major step towards the goal of finalising the CAP reform package.
NFU Director of Policy Martin Haworth said: "While we think this reform has missed an opportunity to become more common, more simple and more market oriented we do welcome the fact that the Council and the European Parliament have resolved their differences and reached a final agreement.
"The important thing now is that the implementing rules are quickly settled. Farmers need to be able to plan their businesses . Our focus will now turn to Defra to ensure that the way the Reform is applied in England allows our farmers to compete fairly with their European counterparts."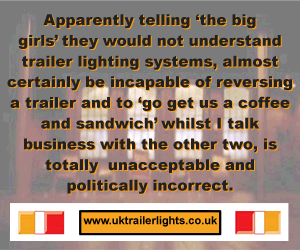 Agriculture Committee chair and negotiating team leader Paolo De Castro, said: "We are very proud to have managed such a complex reform in such a short time".
"It was a huge dossier and the European Parliament was for the first time involved as co-legislator on the CAP reform under the co-decision procedure. We proved that Parliament could make the reform better and more democratic, whilst working swiftly enough to ensure that farmers will benefit on time from the new CAP", he added.
"The CAP is reformed to face the challenges of the present and the future. Thanks to the European Parliament's co-decision powers, this is the fairest reform of the agricultural policy in Europe to serve not only farmers but also citizens and taxpayers", said rapporteur on Rural Development and Direct Payments Luis Manuel Capoulas Santos (S&D, PT).
For Parliament, the key issue in this final negotiating phase was to ensure that policy content which should be legislated under co-decision is not determined solely by heads of state. For example, negotiators saw it as essential that the Council accept Parliament's demand to increase the rural development co-financing rate (i.e. the EU contribution) for less-developed regions, outermost regions and smaller Aegean islands to 85%.
The Council also agreed to include the annual breakdown by member state of the rural development budget in an annex to the rural development regulation, granting the Commission the power to amend this annex through delegated acts (i.e. on its own initiative) in clearly defined circumstances.
Direct basic or single area payments of above €150,000 to large farms will be reduced by at least 5%.
The Agriculture and Rural Development Committee will take its first reading vote on 30 September, which will then have to be confirmed in plenary during the second October session or the November session.
The agreed texts will now be presented to the EU Parliament's Agriculture and Rural Affairs Committee and EU Member States pending a plenary vote by MEPs and EU Council adoption by Member States heads of government later this year.
NFUS President, Nigel Miller, who held talks with EU Commission officials ahead of this week's meetings said:
"It is helpful that a basic, high-level agreement has now been reached by EU institutions and that a high degree of uncertainty has been addressed.
"The EU Commission must now bring forward proposals for the new CAP's implementing regulations as soon as possible so that Scotland's decision-making process can progress.
"NFUS met EU Commission officials ahead of this week's meetings and has been in constant dialogue with the Scottish and UK Governments on Scotland's priorities throughout the summer.
"Our priorities remain clear: direct support must be available for active farmers, including new entrants, from day one of the new CAP. Scotland must also receive an equitable share of the UK's Pillar One budget. Those funds must not be relied upon to prop up our rural development measures in Pillar Two, but it is crucial that our rural development programme continues to prioritise LFASS.
"The transition to the new area-payment system should be made manageable in order to help businesses adapt to the new area-based arrangements, with the potential for coupled support to be provided to those sectors which are most vulnerable, such as beef production and breeding hill flocks. Degressivity - a means to cut by 5% any payment over €150,000 - could well affect some of Scotland's larger units and is an unfair levy on those striving to achieve a balanced economy of scale, especially on units with poorer land.
"The greening measures still threaten many of our arable producers, and NFUS will continue to impress upon the Scottish Government the need to devise an 'equivalent' system, which will permit them to farm without unmanageable constraints but in a way that still satisfies the EU's stipulations."
Comments
No comments posted yet. Be the first to post a comment