The CLA has appointed an agricultural advisor and a housing advisor to join its policy team in London.
Ed Barker has joined the CLA in a role that consolidates all of the Association's agricultural work. He will work across land use issues, SPS, food production, livestock including bovine TB, arable and new technology.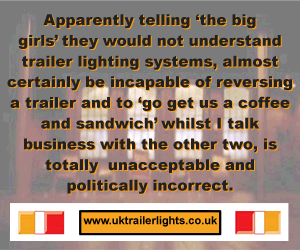 Prior to joining the CLA, Ed was a parliamentary policy researcher to Dr Dan Poulter, MP for Central Suffolk and North Ipswich, where he specialised in rural affairs. He co-ordinated all of the MP's rural portfolio both locally and on a national level.
Ed said: "My background in mixed farming, along with strong knowledge of practical rural affairs allows me to understand the key concerns affecting agricultural landowners. I am able to provide a solid advisory service to CLA members while helping to shape government farming policy."
Danielle Troop has joined the CLA to work across housing policy and provide practical advice to CLA members with residential portfolios. Her role will explore the delivery of affordable housing and private rented supply, ensuring the housing elements of the rural economy are properly recognised.
Before taking up the newly created role of CLA Housing Adviser, Danielle spent 10 years in the public sector covering housing-led regeneration, housing growth, affordable and supported housing delivery, private sector renewal, homelessness and allocations.
Danielle said: "I am pleased to return to the private sector after covering housing at district, unitary and city level in the public sector. Working for the CLA is a tremendous opportunity to deal with housing supply at a national level, representing CLA members with varied residential and land portfolios across England and Wales."
CLA Director General Helen Woolley said: "Housing issues are tremendously important to many CLA members, and Danielle's appointment in this new role strengthens our advisory service. Ed brings excellent experience and a hands-on knowledge of agriculture to this key role."
Ed Barker holds a BSc (Econ) and MA in European Politics and was brought up on an arable farm in Suffolk which he still has close links with. His brother Patrick is one half of the Barker Boys, who along with cousin Brian, farms 1,260 award-winning acres.
The Barkers won the 2009 FWAG Silver Lapwing Award and the 2010 Farmers Weekly Countryside Farmer of the Year. The ethos of the farm is to look at the business in a modern way, increasing productivity while integrating sound environmental practices. The farm is now a LEAF demonstration farm.
After studying Land Economics at Aberdeen University, Danielle Troop began her career in rural land management for Dalhousie Estates in Scotland.
She then retrained after starting a family, gaining a Post Graduate Diploma in Housing Policy and Practice from Sheffield Hallam University and is a fully chartered member of the Chartered Institute of Housing.
Danielle lives with her husband and three teenage children on a 500-acre arable farm on the Nottinghamshire/Lincolnshire border.
Comments
No comments posted yet. Be the first to post a comment