Calls to reduce milk supply in a bid to improve farmgate prices are not only unlikely to succeed, but could be preventing crucial reinvestment among dairy farmers. This is according to the MDC's head of economics Ken Boyns who today (15 August) launched a new report 'Routes to Profitability: Is reduced milk production the solution?'.
Instead, Mr Boyns says the only way to improve dairy farm profitability is for the whole supply chain to start focusing on efficiency and innovation, and how it can achieve these through better business relationships.
"The report shows that not only is reducing milk production unlikely to increase current low prices, but it will be almost impossible to implement without forcing at least 20% – and possibly as many as 44% – of dairy farmers out of business through even lower milk prices," says Mr Boyns.
"There is already anecdotal evidence that some profitable farmers are not investing because messages that the industry cannot move forward unless milk prices rise or milk production falls is triggering a lack of confidence. So this means that some farmers are delaying the crucial development decisions needed to ensure that their businesses are viable for the future."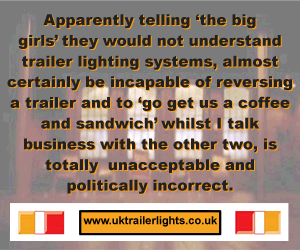 The rationale behind reducing milk production is to break the link between low value commodity milk prices and the more valuable milk products, such as liquid milk and cheese.
"At the moment, because milk from one source is largely the same as milk from another, the commodity price acts as a floor to all prices. Reducing milk production would aim to eventually get rid of the 1.5 to 3 billion litres currently sold into the commodity markets, and just supply the higher value markets.
"In this situation, supply and demand would govern the milk price," says Mr Boyns.
However, to reach this scenario, only the most efficient or determined farmers would still be in business; their costs of production would already be low, or they would be prepared to take low margins.
"Thus you could well find the milk price actually falls rather than rises. Additionally, these farmers will have had to weather a period of exceptionally low prices to force out their colleagues so it's not quite the rosy picture it might appear."
Mr Boyns also stresses that there is no mechanism by which production can be forced to fall. Reducing supply across the board would be seen as an illegal supply cartel. "And we are long past the days of golden handshakes or rewards to incentivise producers to exit voluntarily. In short, the only way to reduce is by forcing out producers – painfully."
So how can milk production be returned to profitability? "It comes back to the basics," he explains. "Efficiency across the supply chain compared with competitors; innovation to differentiate and add value to milk; and constructive relationships to promote efficiency and innovation."
He says there's no reason why Britain should stop supplying commodity milk. "We are as – if not more – efficient than our EU counterparts and have a better dairy farming climate. So it should be perfectly possible to compete effectively in the commodity markets, especially if European producers start struggling to supply them efficiently.
"What we do need to do is work on differentiating our milk, developing brands and innovating. In this way British dairy farmers could have the best of both worlds: competitive commodity production, but with much of their milk produced on a differentiated basis with those prices driven by supply and demand.
"But at the end of the day, it's the market – not the views of the MDC or any other organisation – that will decide whether or not Britain continues to produce for commodities," he adds.
Comments
No comments posted yet. Be the first to post a comment