In a letter to First Minister Alex Salmond, Prime Minister David Cameron has refused to return to Scotland the levy income paid by Scots livestock producers whose cattle, sheep and pigs are slaughtered in the rest of the UK.
Cabinet Secretary for Rural Affairs, Richard Lochhead, updated the Scottish Parliament on the response from the Prime Minister on Wednesday.
Last month the First Minister wrote to Mr Cameron making the case for levy repatriation and ending the practice which costs Quality Meat Scotland, £1.4 million a year, as well as the lost opportunity cost of the extra promotion of Scotch Beef, Scotch Lamb and Specially Selected Pork.
Commenting Lochhead said: " David Cameron's refusal to return Scotland's levy funds to Scotland means the continuation of the ridiculous situation where Scottish famers contributions go to help promote the produce of their counterparts elsewhere in the UK.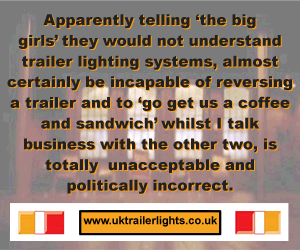 "Our produce is the best in the world and is popular at home and abroad, but well-funded marketing campaigns are important in promoting it and helping to further grow the market. That is the job of Quality Meat Scotland – who do an excellent job – but for the Prime Minister to back the continued withholding of funds which can help the Scottish meat sector holds back their efforts and will be a disappointment to all involved in the sector.
"I am also particularly concerned that for the first time the Prime Minister is making the spurious argument that the missing Scottish levy payments are somehow benefitting the Scottish industry by going to the Agriculture and Horticulture Development Board (AHDB) – whose own website highlights that their responsibilities are beef, lamb and pork in England.
"The Scottish Government will continue to argue for these funds to be repatriated to Scotland, for the promotion of Scottish produce through Quality Meat Scotland."
Comments
No comments posted yet. Be the first to post a comment