Two influential charities, supported by Bill Bryson and Deborah Meaden, have come together to campaign for swift action by Government and industry to tackle the chronic failures of the UK milk market.
The Campaign to Protect Rural England (CPRE) and the World Society for the Protection of Animals (WSPA) believe that for too long there has been a cycle of boom and bust resulting in lost livelihoods and economic uncertainty for dairy farmers. This has driven more and more of them out of business with damaging consequences for our landscapes, local food production, animal welfare and consumers.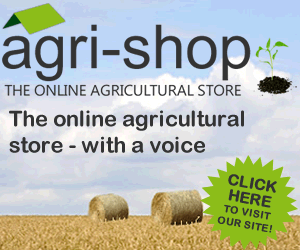 Recently, many dairy farmers have had the price they receive for their milk cut by some processors with further cuts being proposed, meaning the price they receive is less than what it costs to produce their milk. As a result, it is likely even more dairy farmers will be forced to sell their cows and leave farming altogether. This could leave the UK more reliant on imports of milk produced to poorer welfare standards, undermining the vital role of dairy farmers in managing our much loved pastoral landscapes.
The two organisations are calling for:
• Consumers to only buy milk from retailers who pay dairy farmers a fair price for their milk. Currently, ASDA, Morrisons, and the Co-Op do not have pricing mechanisms that adequately reflect the cost of milk production.
• Milk processors and dairies (including Arla, Dairy Crest and Robert Wiseman Dairies) to commit to introducing a pricing mechanism that recognises the cost of production.
• The Government to ensure that the Groceries Code Adjudicator has the necessary powers to investigate contracts between farmers, retailers and processors to ensure farmers are being treated fairly.
Bill Bryson, CPRE Vice President, says: "If you do a fair day's work you deserve fair pay for what you produce. But for too long dairy farmers have been at the mercy of opportunistic price cuts that have driven more and more of them out of business."
WSPA supporter and Dragon's Den investor Deborah Meaden says: "I have been shocked by the recent unrest in the UK milk market – our UK dairy supply chain is currently weighted towards a situation where supermarkets and processors hold too much of the bargaining power. A fundamental rule of business is to be able to sell your product for more than it costs to make. Farmers need to be allowed to run a truly sustainable business model, otherwise we risk losing them from the industry and with them, cows in fields and a countryside that people recognise."
Comments
12-07-2012 21:52 PM
| Posted by Jill Hicks
If there is a petition to support dairy farmers in getting a fair price for their milk production through the supply chain, please let me know. Action is definitely required before it becomes too late!
From a milk consumer who wants fair play for British farmers
Thank you