Dry conditions at drilling delayed the effects of pre-emergence herbicides on blackgrass, which makes timing of post-emergence treatments critical, says Dow AgroSciences.
With a large percentage of farmers opting not to delay drilling this autumn, many pre-emergence herbicides went on in dry conditions. The late rainfall across much of the country has meant that results have been variable, with many farmers reporting a delayed effect, if any, on emerging blackgrass.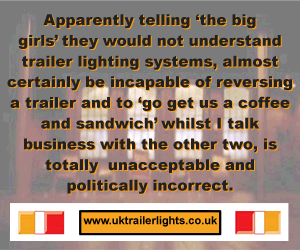 Farmers now need to ensure they walk fields regularly, looking for signs that blackgrass is actively growing, before treating with a post-emergence herbicide.
Toby Robeson, Dow AgroSciences Regional Sales Manager for the North and West saw activity on blackgrass just two days after UNITE (pyroxsulam plus flupyrsulfuron-methyl-sodium) was applied to fields in Wyddial, Hertfordshire.
"The winter wheat variety Croft was drilled mid-September after beans and received an early post-emergence treatment of 4 l/ha Crystal (flufenacet plus pendimethalin) plus 50 g/ha DFF (diflufenican) on 16th October. UNITE was then applied at 270 g/ha plus 1.5 l/ha Bio Syl in 130 l/ha water on 24th October, when the crop was at growth stage 11.
"After only two days we observed activity not only on blackgrass, but also volunteer beans and broad leaved weeds including charlock and cleavers. The results are very impressive."
Where no pre-emergence treatment has been used, Dow AgroSciences recommends using UNITE (pyroxsulam plus flupyrsulfuron-methyl-sodium) in a tank mix with a residual partner, such as flufenacet, pendimethalin or prosulfocarb.
Where there is a high population of blackgrass, or it is moving quickly through growth stages, adding Auxiliary (clodinafop and prosulfocarb) to the tank mix will boost contact activity and help enhance control.
Optimum blackgrass control is achieved at GS11-13 (1 to 3 true leaf stage) but applications of UNITE will still be effective up to GS24. This means there is still time to get on top of autumn control where applications have been delayed.
Where pre-emergence treatments have worked well there remains the opportunity for another flush of blackgrass until soil temperatures start to fall. Once the effect of pre-emergence treatments has subsided and active growth can be identified, an application of UNITE with a residual partner is advised.
In all situations, farmers are urged to only apply blackgrass herbicides where target weeds are actively growing and soil temperatures are at least 6°C.
UNITE controls the most extensive spectrum of grass weeds of any product on offer and is particularly effective on blackgrass. It also controls a wide range of broad-leaved weeds, including cleavers, charlock, pansy, speedwell, cranesbill, groundsel, volunteer beans and brassica weeds.
Comments
No comments posted yet. Be the first to post a comment