Soycomplex
Sep 12 Soybeans closed at USD17.44 1/2, down 3 1/2 cents; Nov 12 Soybeans closed at USD17.47, down 1/2 cent; Sep 12 Soybean Meal closed at USD531.80, down USD0.20; Sep 12 Soybean Oil closed at 56.78, down 58 points. Funds finished around even on the day, and so did the soya market. Fresh news was scarce. Conab estimated the 2011/12 Brazilian soybean crop at 66.4 MMT, unchanged from their previous forecast and almost a million tonnes higher than the USDA.
Despite that being 12% down on output in the previous marketing year they forecast exports in 2011/12 at 31.25 MMT, which is only a 5% fall on last season's 32.986 MMT. Meal and soyoil exports estimates for 2011/12 were raised to 14.81 MMT and 1.8 MMT respectively. They haven't put a figure on new crop soybean production yet, planting of which begins in just over a week in Mato Grosso. Trade estimates for tomorrow's weekly export sales report are in the range of 700,000-900,000 MT. Informa are due out mid-session Friday with their revised September crop production estimates.
Corn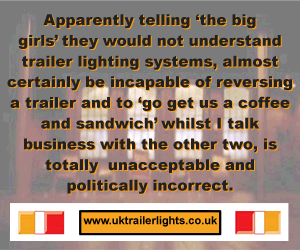 Sep 12 Corn closed at USD7.97 1/4, up 7 1/2 cents; Dec 12 Corn closed at USD7.98 1/2, up 7 3/4 cents. Funds were said to have been net buyers of around 7,000 corn contracts on the day. The Buenos Aires Grains Exchange estimated Argentina's 2012/13 corn planted area at 3.4 million hectares versus a previous estimate of 3.1 million on ideas that abundant August rains will encourage higher planting than had previously been thought, although that is still 0.2 million ha below the USDA's current figure. The USDA announced the sale of 184,912 MT of US corn to unknown for 2012/13 delivery, along with a further 32,512 MT to unknown for 2013/14 delivery.
Tomorrow's weekly export sales report will be interesting as there has been signs of waning demand at these levels. Brazilian corn exports meanwhile are running at a record pace. South Korea bought 124 TMT of Brazilian corn for December shipment. Conab held their estimate for Brazilian corn production in 2011/12 unchanged at a record 72.7 MMT. Exports were raised 2 MMT to 16 MMT. Estimates for tomorrow's sales report are 200,000 to 350,000 MT for the last week of the 2011/12 marketing year.
Wheat
Sep 12 CBOT Wheat closed at USD8.72, up 26 1/4 cents; Sep 12 KCBT Wheat closed at USD8.87 1/2, up 24 1/2 cents; Sep 12 MGEX Wheat closed at USD9.29 1/4, up 15 3/4 cents. Chicago wheat broke a run of four straight days of declines, with funds buying an estimated 5,000 wheat contracts on the day. Egypt was back in the market for wheat, buying their second decent slug in less than a week.
They picked up 300,000 MT from Russia and Romania for October 21-31 delivery and a further 175,000 MT from Ukraine, Russia and Romania for November 1-10 delivery. The fact that Egypt are back and buying in a big way appeared to offer the market more comfort than the fact that the US was again absent from the winning bids, and that Russian wheat was offered for November delivery. IKAR said that Russia may import 2.5 MMT of wheat from Kazakhstan this year. It is also being suggested that the Russian government are prepared to release intervention stocks onto the market in an effort to avoid an outright grain export ban. Trade estimates for tomorrow's weekly export sales report are 450,000 to 650,000 MT.
Comments
No comments posted yet. Be the first to post a comment