02-05-2009 01:31 AM
| News
Henan Province, China, May 1 /PRNewswire-FirstCall/ -- Zhongpin Inc. (Nasdaq: HOGS) ("Zhongpin"), a leading meat and food processing company in the People's Republic of China ("PRC"), today announced that the Company's management will present at the upcoming China Rising Conference hosted by CCG Investor Relations in New York, NY on May 18, 2009.
The date, time and location of Zhongpin's presentation at the China Rising Conference are as follows: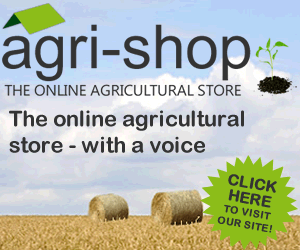 Date: Monday, May 18, 2009
Time: 9:30 a.m. to 10:00 a.m. Eastern Time
Presenter: Feng Wang, Chief Financial Officer
Venue: The Yale Club
50 Vanderbilt Avenue
New York, NY 10017
Webcast: http://www.chinarisingconference.com/webcast.html
A replay of the webcast will be available for up to one year following the presentation using the same link.
The China Rising Investment Conference hosted by CCG Investor Relations will provide over 250 fund managers and investors access to senior management of a wide range of Chinese growth companies in sectors including consumer staples, agriculture, pharmaceuticals, infrastructure, information technology, advanced materials, capital goods, and alternative energy. The conference will include over 30 U.S.-listed Chinese companies and a number of private companies.
Interested parties and investors may find more information for the conference by visiting the website at http://www.chinarisingconference.com.
About Zhongpin
Zhongpin is a meat and food processing company that specializes in pork and pork products, and fruits and vegetables in the PRC. Its distribution network in the PRC spans 20 provinces and 4 cities with special political status, and includes over 3,061 retail outlets. Zhongpin's export markets include the European Union, Russia, Eastern Europe, and South Africa. For more information, contact CCG Investor Relations directly or go to Zhongpin's website at http://www.zpfood.com .
Safe Harbor Statement Under the Private Securities Litigation Reform Act of 1995: Certain statements in this press release and oral statements made by Zhongpin on its conference call in relation to this release constitute forward-looking statements for purposes of the safe harbor provisions under The Private Securities Litigation Reform Act of 1995. These statements include, without limitation, statements regarding our ability to build the new production facilities according to the timeline described, expectations of future consumer demand, ability to prepare the Company for growth, predictions and guidance relating to the Company's future financial performance. We have based these forward-looking statements largely on our current expectations and projections about future events and financial trends that we believe may affect our financial condition, results of operations, business strategy and financial needs, but these projections also involve risks and uncertainties that could cause actual results to differ materially from those in the forward-looking statements, which may include, but are not limited to, such factors as, unanticipated changes in product demand, interruptions in the supply of live pigs/raw pork, downturns in the Chinese economy, delivery delays, freezer facility malfunctions, poor performance of the retail distribution network, changes in applicable regulations, and other information detailed from time to time in the Company's filings and future filings with the United States Securities and Exchange Commission. You are urged to consider these factors carefully in evaluating the forward-looking statements herein and are cautioned not to place undue reliance on such forward-looking statements, which are qualified in their entirety by this cautionary statement. The forward-looking statements made herein speak only as of the date of this press release and the Company undertakes no duty to update any forward-looking statement to conform the statement to actual results or changes in the company's expectations.
SOURCE Zhongpin Inc.
Comments
No comments posted yet. Be the first to post a comment