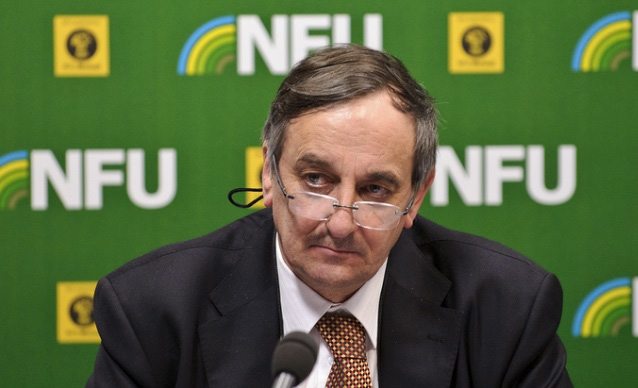 The agriculture industry needs to work together to take full advantage of the growth in demand in the dairy sector, NFU President Meurig Raymond has urged.
Speaking at the Royal Association of British Dairy Farmers' Foundation for Collaboration Conference, Raymond said that collaboration would give dairy farmers the best chance to take maximum advantage of changes in global demand for their products.
"Demand for dairy products is growing globally and to keep up with this demand production needs to increase. If we do nothing while our competitors grow and invest in their businesses we risk falling behind them and losing the markets we currently have," he said.
"To compete in global markets we need to be globally competitive and collaboration is one of the key elements in achieving this. Working together can help us achieve stronger and fairer contracts and provide a stronger basis for negotiations.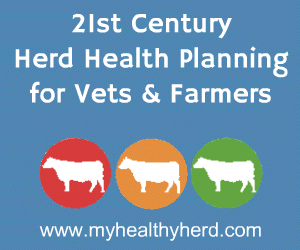 "Today, we have reasonable milk prices and excellent long term prospects for demand. But this positive outlook should not distract us from the need to continue to work together to strengthen our position, invest in the future and plan so we can take full advantage of the increased demand for dairy products.
"The opportunities presented by changes in global demand for dairy products mean farmers have never had a more compelling reason to work together. I hope as we move forward we see collaboration continue to create new opportunities for farmers to add value to British milk, gain access to new markets, and grow our industry."
The Dairy industry sustainable growth plan, Leading the way, took a big step forward this week, as the Royal Association of British Dairy Farmers (RABDF), Agricultural Industries Confederation (AIC) and Holstein UK joined the effort to drive the initiative forward.
Leading the way has been developed by the NFU, Dairy UK and DairyCo with the support of Defra and incorporates the 'guiding principles' of the Dairy2020 initiative.
At a Westminster briefing on Monday 17th March, the six dairy organisations and Defra committed to work to turn the strategy from an aspiration into a reality and extended an invitation to the rest of the industry to climb on board and join in.
Commenting on the growth plan ahead of Monday's briefing, Farming Minister George Eustice said: "As the industry recognises, dairy has huge potential for growth, which is why Defra is working with UK Trade and Investment (UKTI) on a specific dairy export strategy. I look forward to working with 'Leading the Way' to support the UK's dairy farmers both here and abroad."
Rob Newbery, NFU Chief Dairy Adviser commented, "Today, not only are we harnessing the support of Defra and these key dairy industry organisations, but we're also opening up an invitation to other organisations, business and individuals to get involved, by supporting and populating the growth plan. We're essentially asking three key questions as part of this engagement process, which will help build the strategy. What are you doing? What will you be doing? and what needs to be done? ..to contribute to growth in line with our aspiration; to eliminate the UK trade deficit.
Peter Dawson, Dairy UK Policy and Sustainability Director went on to say. "The growth plan is currently a framework based on important principles. Now we need to take this forward to strengthen our industry to achieve growth. The industry needs a common sense of purpose to exploit this opportunity."
Comments
No comments posted yet. Be the first to post a comment