Complete beak trim ban may not go ahead says scientist
Complete beak trim ban may not go ahead, says scientist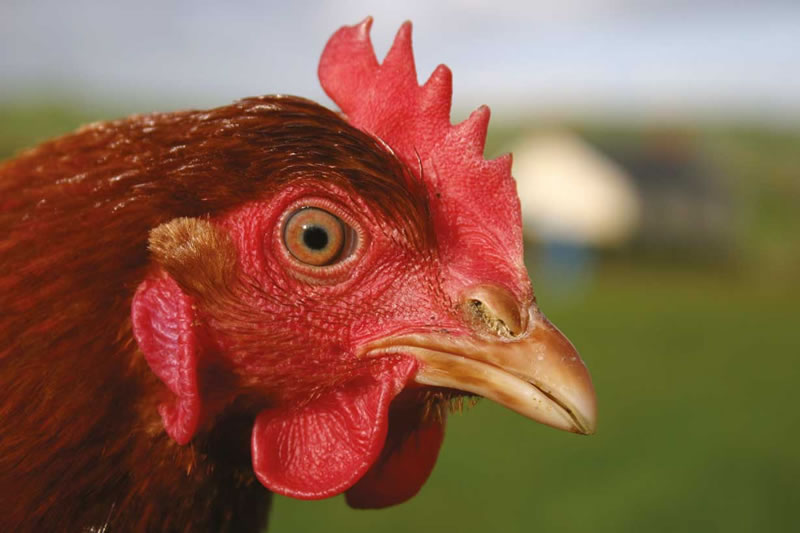 A senior scientist with the RSPCA appears to have conceded that a complete ban on beak trimming may not be able to go ahead as planned in 2016.

Mia Fernyhough, senior scientific officer for laying hens at the RSPCA, has said that a partial ban on beak trimming may need to be considered rather than a complete ban once the results of trials currently being undertaken by the University of Bristol are completed. Her apparent concession comes after serious injurious pecking broke out in two of the three large commercial units taking part in the trials. An outbreak on a unit in East Anglia resulted in mortality levels of 20 per cent. Emergency tipping had to be carried out on the surviving birds to prevent further deaths. On a trial farm in Yorkshire mortality levels hit 15 per cent.

As we reported last month, the British Free Range Egg Producers' Association (BFREPA) has responded to the pecking outbreaks on the trial farms by calling on the Government to bring forward its decision and rule out a ban being implemented in 2016. A ban was originally due to come into force at the beginning of 2011 but it was put off on the advice of the Farm Animal Welfare Council (FAWC) because of the council's concerns about feather pecking and cannibalism. However, the Government said that the position would be reviewed in 2015 and it said the industry should expect that the ban would to be reinstated in 2016. It commissioned the University of Bristol to conduct trials to show how non-beak-trimmed commercial birds could be successfully managed. It is on farms involved in those trials that the injurious pecking has broken out.

Last month, BFREPA director of policy Robert Gooch told the Ranger that the Government should now rule out a ban in 2016. He has since repeated his call on the Farming Today programme on BBC Radio 4. He said on radio, "The evidence so far is that the results from the bigger flocks in the Government study - there are lots of high levels of mortality. We think that there is probably enough evidence now for the Government to be able to make a decision, as farmers and my members, who are producers of free range eggs, have a sword of Damocles hanging over their heads, worrying about whether they are going to have to try and deal with a huge number of welfare problems if the Government bans beak trimming."

Speaking on the same programme, Mia Fernyhough said the Bristol trials should be allowed to run their course. "We have to look at these trials, we have to trial this, we have to see what interventions do work and what interventions don't work to be in a position to make a final decision about whether there should be a ban or not. I think to abandon the trials at this stage would be premature and we need the evidence from those trials to tell us what does and doesn't work."

It was then that she conceded that a complete ban may not go ahead in 2016. "Perhaps we get to a stage at the end of those trials where we don't go for an all out ban, but there are other things that we can look at. For example, we could look at using the model that they currently implement in the pork industry where tail docking is permitted by exception," she said. "We say, actually, there is a partial ban and you are only allowed to trim your flock if you have put every intervention in place and still have issues with feather pecking."

She complained during her radio interview that all the publicity about the Bristol trials had been negative, ignoring some of the benefits that had arisen from the trials. "There has been quite a lot of focus on the negative aspects that have arisen during the trials to date; what there hasn't been a lot of focus on is the positive aspects that have come about in those trials. We are aware of at least one trial, at least one producer, where there have been the early signs of an injurious pecking outbreak and by implementing the interventions suggested by Bristol they have actually managed to turn that around and the flock's finished with very good welfare indicators, very low levels of mortality." After we reported the outbreak of pecking in the Yorkshire flock, the Department for Environment, Food and Rural Affairs said that remedial measures had been put in place there and that improvements had been achieved. "There has been injurious pecking in a second flock, but other strategies were put in place which avoided the need for emergency beak trimming and the situation has improved," said a Defra spokeswoman.

However, we checked with sources after Mia Fernyhough's radio interview. The affected farm in Yorkshire is a 32,000-bird multi-tier unit divided down the middle with 16,000 birds beak trimmed and 16,000 with their beaks intact. Mortality amongst the non-trimmed birds is still five times higher than mortality in the birds that have been beak-tipped.

Mia Fernyhough said on radio that the farming industry needed to address the root causes of injurious pecking amongst laying birds. "There are so many underlying factors that could lead to injurious pecking. There can't be a single solution. At the moment the industry solution is beak tipping but that's obviously not dealing with the underlying issue and what we need to look at doing is tackling that underlying behavioural problem of why birds are pecking each other. There are interventions that do work but they don't work every time consistently," she said, "so it's about finding the management practices where we can sufficiently reduce the risk of injurious pecking in those flocks."

Robert Gooch told Radio 4 listeners that, for the benefit of the birds, the ban should not go ahead. "For the welfare of the birds we need it delayed until methods and the breeding of the birds is changed so that no injurious pecking, cannibalism and mortality will occur in these flocks." Asked whether he thought that an alternative to beak trimming would be found, he said, "I think with time - I think one of the problems is that there are so many factors coming into play. A farmer's management is one, and we are working very hard with the RSPCA, Freedom Food and the scientists to find new technology which will reduce the risk. But also the animal breeders and the poultry geneticists also have a role to play. My understanding is that it is a trait that can be selected for," he said. "It is one thing that really needs looking at in detail."

He said that the aim of the Bristol trials was to try to enrich the birds' environment so that the hens did other things other than peck each other. "We are fully supportive of that work. All the flocks in the trial have been volunteered by farmers. The industry is working hard with scientists to try to find a way forward so that beak tipping will not be a conventional and everyday practice in free range husbandry, but at the moment we haven't reached that stage yet."

BFREPA, together with the British Egg Industry Council and the National Farmers' Union, has produced a pack for egg producers to use in lobbying their local MPs. The BFREPA chairman, Roger Gent, has also written directly to the Government Minister in order to explain why the industry believes the ban should not be implemented at this time.


Download
27-06-2014 16:38 PM | Posted by: MarcyC
This is what happens when an "animal rights"-led group (which the R$PCA has become) that has no knowledge or interest in science tries to impose on animal enterprises. The preliminary studies are very telling--but who listens these days to *experienced animal welfare farmers*? There's no way the world's supply of eggs and chickens can be even close to maintained with all free range or close to it birds anyway. But then, since the ultimate goal is NO ANIMAL USE, anything these groups can do to destroy animal enterprises is acceptable to them (an Alinski principle is that the end justifies the means).
27-06-2014 21:35 PM | Posted by: Charles
Itis good to see common sense beginning to prevail and reality of a ban is coming to the fore.
28-06-2014 16:29 PM | Posted by: MCovault
This is what happens when an "animal rights"-led group (which the R$PCA has become) that has no knowledge or interest in science tries to impose its own nonscientific notions on animal enterprises. The preliminary studies showing 20% mortality in chickens that are not beak trimmed is not surprising for those who know chicken behavior. There's no way the world's supply of eggs and chickens can be even close to maintained with all free range (or close to it) birds anyway. But then, the ultimate goal is NO ANIMAL USE because of the AR belief that humans exploit and abuse animals just by virtue of using them (for food, clothing, entertainment, pets, etc.) and Alinski's principle of "the end justifies the means" applies. Therefore, any power over animal owners will be abused by the AR "true believers".
Display name

Please enter your name

Email
(optional)
Comment

Please enter your comment

Post Comment


Your comment submitted successfully.Please wait for admin approval.

Some error on your process.Please try one more time.