Soycomplex

Beans finished the day narrowly mixed. Weekly soybean export sales of 805,200 MT for delivery in 2013/14 were pretty strong given that this was in a holiday-shortened week. There were also net sales of 355,600 MT for 2014/15. Total net commitments are now 95% of the USDA forecast for a season only 3 months old. That compares to around 78% this time last year and the 5 year average of 69%. In addition, the USDA reported 110 TMT of 2014/15 soybeans sold to China under the daily reporting system. There was a small 11,200 MT cancellation to China and a 60 TMT switch from China to Thailand, but no sign of the heavy cancellations that have been rumoured of late.
Chinese soybean prices on the Dalian Exchange are said to be close to the equivalent of USD20/bushel. The FAO raised their forecast for the world soybean crop from 282 MMT to 286 MMT, some 2 MMT higher than the USDA's current estimate. MDA CropCast cut their Argentine sunflower production forecast by 360 TMT from last week and added 1.41 MMT to their Canadian canola estimate. Brazilian analysts Agroconsult raised their forecast for soybean production there in 2013/14 from 86 MMT to a new record 90.7 MMT. That's a jump of an impressive 10.6% on what was already an all-time high production in 2012/13. Output in Argentina is also likely to be at record levels in 2013/14.
Weather conditions in South America remain mostly favourable for crop development. There's also now talk of Argentina temporarily lowering its export tax on soybeans from the current 35% to maybe around 25%. The idea behind that is to encourage farmers to release some of the estimated 12 MMT of old crop soybeans that they are said to be holding onto as a hedge against inflation and the weak peso. The spectre of a gigantic South American crop coming along in the first half of 2014, and fund money still sitting on a sizable CBOT soybean long, a long liquidation sell-off as we head towards the end of the year may be on the cards. Jan 14 Soybeans closed at $13.28, down 1 1/2 cents; Mar 14 Soybeans closed at $13.11 3/4, down 1/2 cent; Dec 13 Soybean Meal closed at $446.10, down $1.80; Dec 13 Soybean Oil closed at 40.38, up 24 points.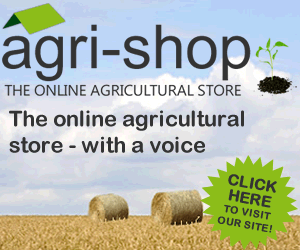 Corn

The corn market finished around 2-3 cents lower after weekly export sales disappointed. They came in at 593,600 MT for the 2013/14 marketing year versus the 850-950 TMT that the trade was expecting. Weekly exports topped 1 MMT however, with over half of that (587,900 MT) heading for China.
Will it get unloaded in a timely manner when it gets there, given the recent spate of rejections of non-approved GMO US corn? Total US corn commitments are now at 73% of the USDA target for the season versus 68% a year ago and the 5 year average of 50%, so all is not lost just yet even if the bearish news still keeps coming. The FAO raised their forecast for the world corn crop from 994 MMT to just over a billion tonnes for the first time in history. That's a 14.4% increase on last year's 875 MMT and 38 MMT more than the USDA's current estimate. They see 2013/14 ending stocks at 180 MMT versus 177 MMT previously, 134 MMT last year, and the USDA's 164 MMT.
Brazilian firm Agroconsult raised their forecast for the 2013/14 corn crop there from 75.7 MMT to 76.1 MMT, and far higher than the USDA's current 70 MMT estimate. MDA CropCast cut their Brazilian corn production forecast by 0.5 MMT from last week to 72.7 MMT. They also trimmed 0.7 MMT of Argentine production to 24.2 MMT. There are a few question marks over China's demand for corn in 2014. China's CNGOIC estimated their 2013 corn crop at a record 217.5 MMT, up from 208 MMT in 2012. Imports were forecast at 4.5-5.0 MMT versus 5.2 MMT last year and a previous estimate of 7 MMT. They said that Chinese Jan/Oct feed production was down 9.4% versus 12 months previously, as pig numbers fell 6% and poultry output by 17% due to bird flu. Dec 13 Corn closed at $4.22 3/4, down 2 3/4 cents; Mar 14 Corn closed at $4.33 1/2, down 3 cents.
Wheat

Wheat closed lower for a second day, ending with losses of around 4-9 cents across the three exchanges. Weekly export sales of a marketing year low of 229,200 MT set the tone. That fell well short of the 450-550 TMT that the trade was anticipating. Thailand (65,700 MT) was the top home, there was no sign of China and Brazil only featured taking a minuscule 1,300 MT. The FAO raised their estimate for the world wheat crop from 708 MMT to a record 711 MMT, up 51 MMT (or 7.7%) versus last year. This came despite them using low ball estimates for both the Canadian (33.2 MMT) and Australian (24.5 MMT) crops compared to the numbers released by Stats Canada (37.5 MMT) and ABARES (26.2 MMT) earlier in the week.
They forecast the Russian wheat crop at 53.6 MMT, up 42% on last year. MDA CropCast raised their forecast for Canadian wheat production by 2.1 MMT from last week, upping Australian output by 0.7 MMT to 34.9 MMT and 25.2 MMT respectively. Egypt apparently cancelled their 60 TMT purchase of Romanian wheat made earlier in the week due to "problems with the documents presented by the seller" - according to Reuters. Iran is said to have bought at least 300 TMT of wheat in the past few weeks since Western sanctions were temporarily lifted.
Algeria were said to have bought a similar volume of wheat in a tender for 100 TMT. Iraq are shopping for 50 TMT of US, Canadian, or Australian wheat. Taiwan is looking for 35 TMT of US milling wheat for Jan-Feb shipment. South Korea and Australia are said to have reached an agreement to eliminate import tariffs on certain agricultural products, including wheat. Dec 13 CBOT Wheat closed at $6.38, down 9 1/4 cents; Dec 13 KCBT Wheat closed at $7.05, down 4 1/4 cents; Dec 13 MGEX Wheat closed at $6.66 1/4, down 6 1/4 cents.
Comments
No comments posted yet. Be the first to post a comment