Soycomplex

Beans slumped on a combination of strong US producer selling, beneficial South American weather, fund selling and spillover weakness from corn. The Argentine Ministry said that soybean planting there is past halfway at 54% done. They have the 2013/14 soybean area at 20.646 million hectares, although some estimates are above 21 million as growers eye much more attractive soybean prices versus corn.
Dryness in October and early November may also be responsible for a greater switch into beans and away from corn than the market had hitherto expected. The USDA attaché in Argentina estimated the 2013/14 soybean crop at a record high 57.5 MMT, fully 4 MMT more than the USDA's own official figure of 53.5 MMT. Current weather conditions in Argentina, Brazil and Paraguay are said to be more or less ideal. Safras e Mercado said as of Nov 29 Brazilian soybean planting on a national level was 88% complete versus 78% a week ago 86% a year ago.
Very early beans in Brazil's Mato Grosso could be getting harvested in little more than a month. Record production is also expected here. Weekly export inspections of 52.623 million were below the recent impressive pace, and less than the 60-70 million expected. Corn slumped to new lows, adding to the negative tone. Funds were estimated to have been net sellers of around 7,000 soybean contracts on the day. Jan 14 Soybeans closed at $13.21 1/4, down 15 1/4 cents; Mar 14 Soybeans closed at $13.06, down 11 3/4 cents; Dec 13 Soybean Meal closed at $447.00, down $9.60; Dec 13 Soybean Oil closed at 40.34, up 12 points.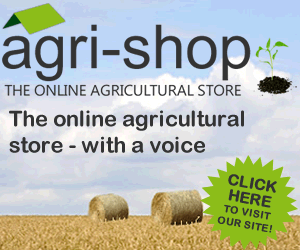 Corn

The corn market slumped to fresh lows on rumours that China had cancelled a further two cargoes of US corn due to them containing non-approved GMO varieties. By the close of play though, the market had recovered to close around unchanged levels. The Argentine Ag Ministry said that corn planting there is 48% complete versus 62% a year ago. They have the 2013/14 corn area estimated at 5.714 million hectares.
Argentina's Buenos Aires Grain Exchange estimates planting progress at 43.5% done. Ukraine's corn harvest is 94% complete and is a record 28.369 MMT already. Russia's corn harvest is 80.5% done at a record 10.3 MMT. Both are aggressive sellers, with Russian corn reportedly heading into Germany amongst others. The Russian port of Novorossiysk is said to have shipped a record volume of corn last month. Ukraine corn is going all over Europe and into Asian buyers. Spain's corn imports were down 87% in September year-on-year. Spanish Q1 2013/14 corn imports are 12% lower than last season at less than 729 TMT.
A French scientist's controversial 2012 report that GMO corn caused tumours in rats has been withdrawn as the small sample size means that "the results presented - while not incorrect - are inconclusive," according to a report on Reuters. Weekly US corn export inspections of 35.661 million bushels were better than last week's 30.259 million and take inspections for the season so far to 320.662 million bushels versus 209.319 million a year ago. Funds were early net sellers, but judged to have been around even on the day as profit-taking kicked in. Dec 13 Corn closed at $4.16 1/2, up 1 1/4 cents; Mar 14 Corn closed at $4.24 1/2, unchanged.
Wheat

Wheat crashed around 5-8 cents lower across the three exchanges. Weekly export inspections of 15.5 million bushels may have been up a little on last week, but are hardly staggering considering that US wheat is supposed to now be amongst the cheapest in the world on an FOB basis. India are a thorn in the side, tendering to sell 370,000 MT of wheat for export in the Jan-Feb time frame. Plantings for the 2014 Indian wheat crop are ahead of normal, and a possible record crop in excess of 95 MMT may be on the cards next year.
Harvesting of that will begin late March. Bangladesh is tendering for 50,000 MT of wheat to start the week. Late reports suggest that Egypt is also back in the market for wheat for Dec 20-31 shipment. The results of that will be closely watched by the market tomorrow, with French wheat securing the business last week. They will probably be the favourites again. Algeria tendered for 50,000 MT of optional origin milling wheat for January shipment. French wheat is usually their favoured origin. Both Stats Canada and Australia's ABARES are due out with revised crop estimates this week.
The EU Commission today raised their forecast for the 2013 soft wheat crop here to 134.2 MMT, the highest since 2008. There's talk that the freezing temperatures that are in the forecast for the US Plains this week may cause damage to some wheat unprotected by snow cover. US wheat is heading into winter dormancy in much better condition than a year ago. The USDA's weekly crop condition reports are now over until the spring. Dec 13 CBOT Wheat closed at $6.49 3/4, down 5 1/4 cents; Dec 13 KCBT Wheat closed at $7.05, down 8 1/4 cents; Dec 13 MGEX Wheat closed at $6.81 1/2, down 5 1/4 cents.
Comments
03-12-2013 23:18 PM
| Posted by degg
being a net user of grain this is great news.
Why do farmers think they can pay between £250 and £300 an acre rent let the landlord keep the sfp make a profit and then complain about 15% modulation. The uk is so small in agricultural output there is no room for greedy land agents and short sighted landlords.