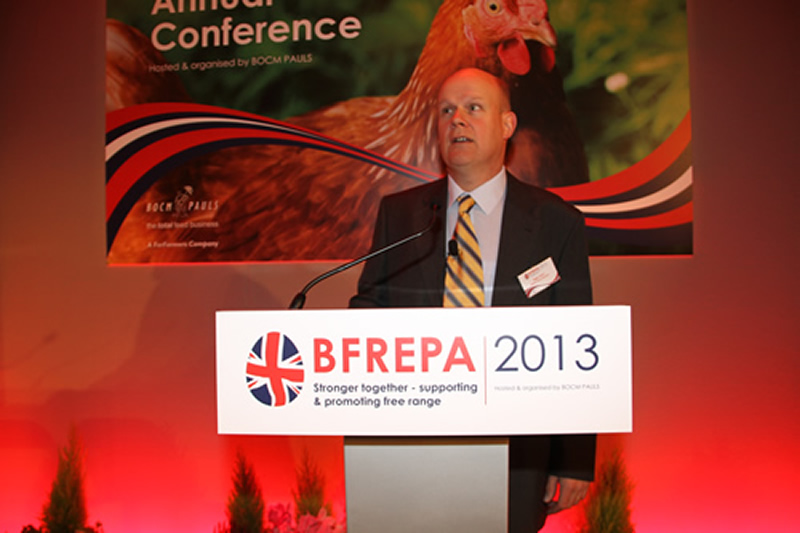 Chairman of the British Free Range Egg Producers Association, Roger Gent
Roger Gent, chairman of the British Free Range Egg Producers' Association, has said that supermarkets and packers should resist reducing egg prices following a report that suggests the cost of producing
eggs
is higher than ever.
An easing in the cost of feed has led to suggestions that supermarkets looking to cut prices as much as possible at a time of austerity may move to reduce the prices paid to egg producers. But Roger Gent said supermarkets should hold off on any planned cuts after an economic analyst who specialises in the egg industry said that, taking into account overall costs, it was more expensive than ever to produce
eggs
.
The analysis of production costs has been conducted by Peter van Horne, an economic analyst with the International Egg Commission (IEC) and poultry economist at LEI Wageningen in the Netherlands. He said in his report, published in World Poultry, that the price of feed had not been alone in driving up the cost of production. He said that a combination of high feed prices, legislation and the European Union's ban on conventional battery cages had increased production costs of
eggs
to an all-time high. He said that whilst costs may differ from country to country, enriched cages and aviary systems involved significantly higher costs than traditional cage units. "A market bonus is necessary to compensate," said Peter, who said that free range production costs were even higher than those of enriched cages and aviary.
The Scottish Egg Producer Retailers Association (SEPRA) pointed out in a recent market report that Peter van Horne's analysis extended only as far as
barn
units and the Dutch version of free range, and said that the cost of producing free range
eggs
was higher still. "In the UK our hens are allowed out and, therefore, production costs are very much higher," said SEPRA. However, it said the Horne analysis told egg producers what they already knew - "that the various pieces of legislation on welfare and the changes of production type, have increased cost production."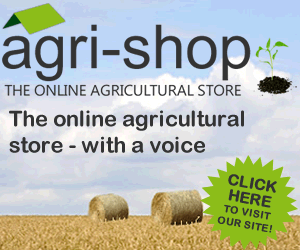 Roger Gent said that free range egg producers continued to feel severe financial pressure, even though the cost of feed had fallen back recently, and he said that retailers and packers should not be too quick to cut back on producer prices. "Whilst there may have been a slight easing of the price of wheat, producers sustained a long period of high feed prices. They received an increase in price for their
eggs
only after a long period of time and we now need a sustained period before those prices come down again. Retailers and packers need to be fair. The price that producers received did not go up immediately when the cost of feed started to increase so the price should not be coming down immediately when the feed cost starts to ease. Producers need to catch up."
As Peter van Horne pointed out, so too did Roger that feed was not the only cost affecting free range egg producers. He said that there were other pressures on a producer's finances and whilst wheat prices may be easing, costs were increasing elsewhere. "Producers use a great deal of energy in modern units with controlled environments and everyone knows that energy costs have been increasing alarmingly," he said. "There will also be another big worry looking ahead. At the moment we have historically low borrowing costs, but that will not last. We are being told that the economy is staring to recover and, as it does so, we all know that those borrowing costs will increase. Such increases would be a significant extra burden for free range egg producers."
Peter van Horne said in his report that the IEC had been collecting data about production costs at farm level for several years. Feed and the cost of pullets made up a large part of overall costs, but so did housing, he said, and recent changes to regulations in Europe had added significantly to the costs through the ban on the use of conventional battery cages. "Layer farmers in Europe did recently change to enriched cages. As a result the production costs increased," he said. Peter said the IEC had looked into the production costs of birds in conventional cage, enriched cage and in
barn
and it was clear that the investment for housing and equipment per hen housed would inevitably increase as a result of increasing the permitted space for laying birds.
"The conclusion is after implementation of EU legislation the housing system with enriched cages produces
eggs
at the lowest costs," he said. "Compared to the situation before 2012 (with conventional cages) the production costs of
eggs
increase by seven per cent. The production costs in aviaries are higher compared to the enriched cages (+22% compared to the conventional cages). This means that from the market a bonus must be achieved to keep the income for the poultry farmer at a consistent level. In this context it has to be mentioned that other alternative housing systems, like free range and organic, have higher production costs than enriched cages and aviaries. Eggs produced in these systems need an even higher bonus from the market to compensate the farmer for the additional costs," said Peter van Horne.
The British Free Range Egg Producers' Association does its own regular cost analysis of free range egg production and it has shown that producers have been consistently racking up losses for a long period of time when accounting for all costs, including depreciation. Latest costings indicate that free range producers are losing £1.72 per bird - up from £1.51 the previous month. The latest cost of production figure, which is calculated for BFREPA by ADAS, is £26.41 per bird. The figure shows feed costs rising again - up to £12.74 per bird - although pullet costs are down to £4.05 per bird.
It is in light of such evidence that Roger Gent is saying that retailers should not be too quick to cut producers' returns.
Comments
No comments posted yet. Be the first to post a comment