Countryside is undervalued, says trust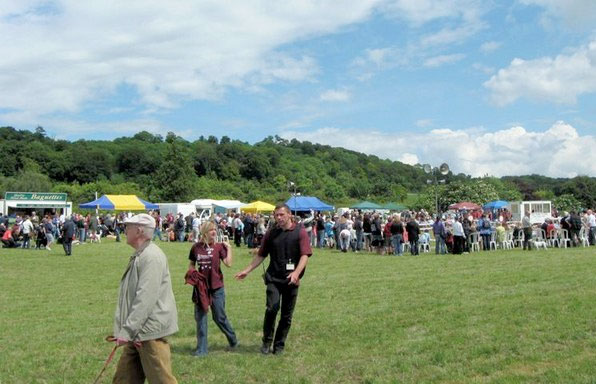 Rural and "opportunity" are words not often associated together, but with 5.5 million people employed in the rural economy, and domestic food and drink contributing £22 billion to the UK economy, The Prince's Countryside Fund says it's time to rethink how we view the value of the countryside.

Recent research conducted by The Prince's Countryside Fund, ahead of National Countryside Week (14 to 20 July 2014), reveals that a significant number of people undervalue the contribution and value of the British countryside. In a separate recent YouGov poll, nearly three in ten (28%) of people surveyed believed the contribution of Britain's rural economy to be less than it is; 19% of the overall UK economy.

The Prince's Countryside Fund Manager, Helen Aldis, says, "Rural Affairs are often put to one side until there's a crisis, like dramatic floods earlier this spring. But once the waters recede, and the crisis is no longer visible, we neglect to examine issues the countryside faces and these issues not only affect those who live in the countryside, they have an impact on everyone who lives in Britain."

Britain is more reliant on food imports than at any stage over the last 40 years. Official statistics on Britain's self-sufficiency—the measure of how much food eaten in Britain is grown here - is just 58.9 percent.

It comes as an increasing number of sheep and dairy farmers have abandoned the industry in recent years, with 60,000 new entrants needed to enter farming in the next decade to keep the industry at a similar level as it is today. With 24% of the population living in rural Britain, National Countryside Week gives us an opportunity to remind people of the value of the countryside and reflect on how we can protect it and support those who live and work in it.

"Putting rural affairs on the agenda is key to keeping the countryside in business. Self-sufficiency is just one issue the rural economy is facing, but our declining food production for a growing population underscores the fact that we're not realising the full potential of our countryside and exploring the best use of our greatest natural asset.

"We are all rural consumers: we eat food from UK farms, we enjoy leisure time in the countryside, we value its biodiversity, landscape and tranquillity. The issues The Prince's Countryside Fund tackles, low farming incomes, decline in rural communities, access for training for young people, and rural isolation—these all have an impact on everyone who lives in the UK."

The Prince's Countryside Fund, which has given over £3.8 million in grants in the four years since its inception, was set up by HRH The Prince of Wales to provide support to the multitude of remarkable organisations and individuals working tirelessly to keep farmers farming and our rural communities alive.

During National Countryside Week we aim to celebrate the individuals who care for the countryside and through the over 90 projects across the country we have supported so far highlight the diverse range of ways they are contributing.

Download


No comments posted yet. Be the first to post a comment
Display name

Please enter your name

Email
(optional)
Comment

Please enter your comment

Post Comment


Your comment submitted successfully.Please wait for admin approval.

Some error on your process.Please try one more time.
Trending Now
Viewed
Discussed