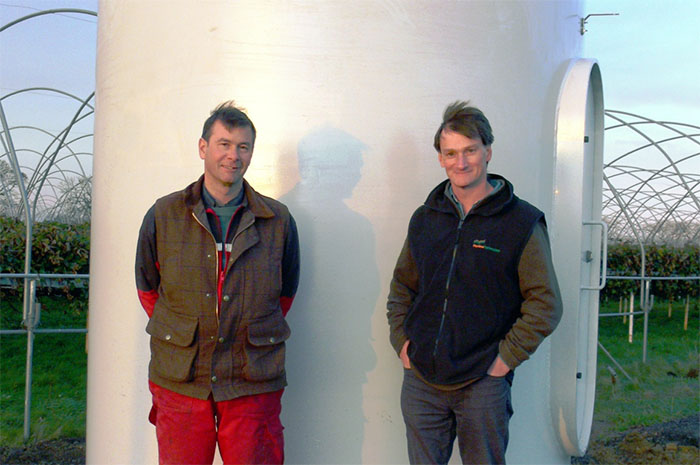 A family farm in Crail, Fife has just become the new owner of the third WTN
turbine
to be installed in Scotland joining the 12 others currently operating across the UK. By the end of 2013 six others will also have been installed providing a strong foundation and much needed confidence for the 225/250kW medium
turbine
market.
Tim and Rob Stockwell farm around 1300 acres with the land divided between fruit, vegetables and arable crops. The fruit - strawberries, raspberries and blackberries - are put into cold-store between April and October while the vegetables - broccoli, cauliflower and cabbage - are cold-stored from June through to December.
Their two cold stores are therefore running for much of the year. Supporting the fruit and veg requires a casual labour force of around 200 workers many of whom live on-site in mobile homes heated electrically. The
grain
dryer is also used extensively in the Autumn. As a result of these energy-hungry activities, the farm has an annual electricity consumption of over 600,000 units.
Given our coastal, exposed location, harvesting the
wind
to control our rising energy bills was an obvious solution says Tim Stockwell. However it hasn't been an easy ride over the last few years, that's for sure.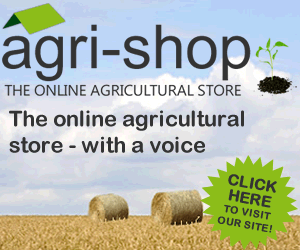 The partnership took its first steps towards a farm-scale
wind
solution when the Government feed-in tariff scheme was introduced almost two years ago. However achieving planning consent was far from straightforward even with the assistance of planning consultants Laurence Gould Partnership (LGP). Originally the intention was to put up a 500kW machine due to its higher output. However, planning regulations in the area limit
turbine
tip heights to less than 50m.
They then looked at a range of options in the 225-250kW space deciding on one of the few
turbine
s that was available at that time in the UK market. After additional ecology surveys were requested by the local planners, they finally had to withdraw and re-submit their planning application in order to move the
turbine
a small distance from a nearby hedge to mitigate risks to bats. This led to substantial delays. While the Planning Officer recommended the application be approved, the Planning Committee, decided to refuse the application.
LGP appealed against the refusal to the Scottish Government on behalf of Tim and Rob. The appeal was successful and the Reporter agreed that the Council had acted unreasonably and awarded costs against the Council.
Robin Thomson of LGP said: The project threw up a number of issues that often have to be addressed and overcome with this size of
wind
turbine
in Scotland. You need to get the right professional advice, chose your site well, and not be afraid to challenge the views of the Council. Success can be achieved.
The next challenge was the
turbine
order. Virtually days before they were due to submit a hefty deposit on a
turbine
, the UK reseller of the
turbine
went into administration. While they managed to avoid losing money it was a further blow to project timescales and confidence.
Around this time they were introduced to Green Cat Renewables. They really appeared to know what they were talking about and gave us the confidence to move forward, says Tim Stockwell. Green Cat suggested Tim consider the WTN250
turbine
which had started to be sold into the Scottish market by local firm, RM Energy (RME). We looked into the technology and the manufacturer, we met the management team at WTN and RME, and we liked what we saw. Costs, over 10 years, were comparable with other
turbine
s on the market. We liked the fact it had a reliable track record over 20 years and was designed and built in Germany to standards set by GL 2010 certification. Output, for us, was around 700,000 units per year which is effectively the amount we currently buy from the grid.
The
turbine
was installed in late November 2013 by RME with support from WTN in a day and half. Mark Jennison, RME Operations Director, comments: Finally the Stockwell farm has a
turbine
to take advantage of its excellent
wind
resource. Hopefully this gives a confidence boost to others looking at this scale of
wind
project.
Tim Stockwell adds: It has taken us a lot of effort to get to this stage but we firmly believe we made the right choice of suppliers working with RME, Green Cat and LGP –
turbine
installation has gone very smoothly and we're looking forward to having much greater control over our energy bills in future years.
Comments
No comments posted yet. Be the first to post a comment