A more strategic technical approach to cereal growing is essential as growers face increasing threats to production and fewer conventional control options. The latest technical solutions will be discussed and on display at the CropTec event at the East of England Showground in Peterborough on the 30th and 31st October.
"The last few years have been amongst the most challenging for growers and it is often technical performance that is the difference between a profit and loss," says Stephen Howe, technical director of CropTec.
"Market volatility, variable weather conditions, greater restrictions on the use of pesticides and fertilisers and growing resistance among key weeds, pest and diseases have all had an impact on production and getting it wrong can be very costly. For instance, poor soil structure can lead to a reduction in yield of 10% to 25% in cereals worth £120 to £200/ha."
The organiser of CropTec, who also run LAMMA, realise that improved crop production is about making gains in a number of key areas. That is why it has developed a unique combination of seminars and practical demonstrations relating to four key areas of production – crop nutrition, crop protection, plant breeding and precision farming.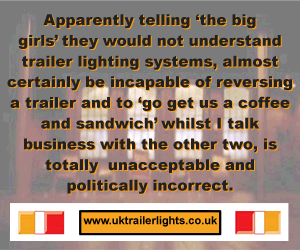 Each of the subject seminars will hear from four leading speakers. James Holmes, the HGCA's Nutrition Research & Knowledge Transfer Manager will be speaking on the role of micronutrients.
"It is clear there is no silver bullet that will increase wheat production to 18 tonnes/hectare and growers have to balance plant selection with nutrition and crop protection if they are to increase yields, maximise the value of inputs and protect resources. At CropTec, I'll be sharing our latest research on micronutrients which includes greater clarity on the need and use of micronutrients. By good use of soil and tissue analysis growers can ensure soil availability and identify when micronutrient fertilisers are needed."
Velcourt is currently conducting work on the value of more targeted precision techniques and its technical director Keith Norman will be sharing that with visitors to CropTec.
"One area that we have finding good results is the use of precision seeding where seed rates are changed automatically on the move according to the quality of the soil. This is a relatively inexpensive technology that can have a major impact in terms of more even yield across a field."
The seminars will be complemented by a series of technical demonstrations relating to the four subject areas. These will show the latest techniques and technology in action and there will even be an opportunity to test drive the latest sprayers. More than 50 exhibitors will also be highlighting their technology in an extensive and interactive exhibition space.
"Growers don't just want to hear about the latest developments, but experience them. There will also be plenty of time to ask questions of the UK's leading crop experts.
CropTec's headline sponsor is BASF Crop Protection with seminars sponsored by Yara and Bayer CropScience. The event is organised by Briefing Media in association with the RASE. It is the new sister-event to LAMMA, the UK's leading farm machinery equipment and services show.
Comments
No comments posted yet. Be the first to post a comment