David Sheppard, Gleadell's Managing Director, comments on the wheat market
WHEAT
- The French farm ministry raises its estimate of the 2013 soft wheat crop to at least 36.1mln t – quality has improved as harvest moves north. ? China's National Grain and Oils Information Centre sees 2013/14 wheat imports at 6.5mln t – down from USDA projection of 9.5mln t.
- UkrAgroConsult raises Ukraine's 2013 grain crop to 53.8mln t – wheat at 20.7mln t; corn at 23.6mln t.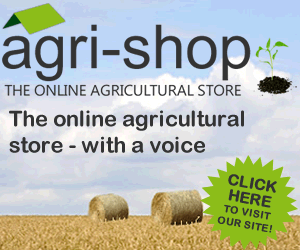 - Indian government to allow additional 2mln t of wheat exports.
- USDA cuts 2013 US corn yield/stocks – a surprise to the market.
- Argentina's wheat area is put at 3.8mln hectares – lower than original thoughts of 3.9mln hectares.
- Russia lowers 2013 grain harvest forecast to 90mln t, from 95mln t previously.
- Brazilian wheat output hit by frost damage; a third of the crop currently maturing could be lost.
The cut in the US corn yield by the USDA certainly surprised the markets, as an increase in both yield and stocks were expected. However, 'scepticism' on the methodology used to produce the projection plus continued favourable weather forecasts took US corn level back to new lows, erasing the gains after the initial release of the report.
EU markets are unchanged over the past week, although current contract lows have been re-tested. Reports of better quality as the French harvest progresses north encouraged optimism that exporters will be able to achieve export spec. Harvest estimates are also increasing, with output now forecast over 36mln t in France and some projections close to 38 mln t. French wheat export levels are now cheaper than Russian, although this is more due to the fact that Russian prices have not fallen in line with other origins as concern rise over production and quality.
In the UK the early signs of the 2013 wheat harvest remain positive, with good yields and quality reported. DEFRA released its June survey yesterday, placing the wheat area in England for the current harvest at 1.512mln hectares. Although well down on last season's 1.856mln ha, it is slightly higher than the HGCA's planting estimate of 1.505mln hectares. Based on current yield projections, this increase equates to just over 50,000t and now places the UK 2013 wheat estimate just below 12.5mln t, compared with 13.3mln t in 2012.
In summary, the USDA, which was expected to answer a few questions, raised a few more instead! Lower US corn production gave limited support as global stocks remained more than adequate due to production increases elsewhere in the world. Wheat, without support from corn, remains vulnerable price-wise and is pressured by the pure volume of corn supplies.
The Russian wheat supply/demand needs to be addressed especially with the recent production downgrade, which, if it really now is sub 50mln mt, would reduce that country's export surplus to 10-12mln t. With around 7.5mln t due to be shipped by the end of September and the government already committed to rebuild inventories, Russia may soon disappear from the export market.
Jonathan Lane, Gleadell's Trading Manager, comments on the OSR market
- The big news for the week was Monday's USDA report, which cut projected US oilseeds production by 4.7 mln t from last month, mainly due to a lower soybean forecast. Global oilseed production for 2013/14 was projected at 493.1 mln tons, up 0.2 mln tons from last month. Reductions in US soybeans were offset by increases in other oilseeds including rapeseed and sunflower seed. The US soybean cut took the market by surprise, given the favourable US weather. This report included the first farmer-based survey. Soybean futures on the Chicago exchange rose following the report.
- MATIF rapeseed futures have ticked slightly higher throughout the week. At the time of writing they are up €5 on the week, thought this translates into a very small move on UK rapeseed when the firmer £ is taken into account.
- Weather remains favourable in Canada and Ag Canada released its latest balance sheet raising canola production by 1.29 mln t and ending stocks 50,000t.
Comments
No comments posted yet. Be the first to post a comment