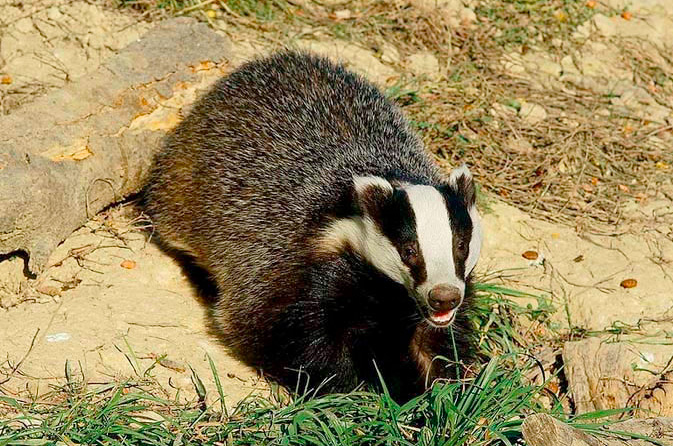 Plans for more badger culls in other areas of England this year have been abandoned by Environment Secretary Owen Paterson, who issued a new strategy to achieve TB free status by 2038.
The National Farmers' Union said farmers' will be 'bitterly disappointed' in the decision not to roll out badger culls to help reduce TB in other areas where, the union said, the disease remains persistent and high.
But animal welfare charity Humane Society International UK, welcomed the 'U-turn' but still had a damning indictment on DEFRA's current culling policy in Somerset and Gloucestershire.
The decision not to roll out culling to new areas but to continue the cull in the 'pilot zones' comes on the same day as publication of the Independent Expert Panel report which concludes that the pilot culls failed the 'effectiveness' test, and as many as 18 percent of badgers killed in the pilot culls last year took more than 5 minutes to die, failing the Government's own 'humaneness' test.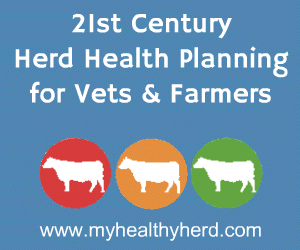 Environment Secretary Owen Paterson, said: "The four year culls in Somerset and Gloucestershire are pilots and we always expected to learn lessons from them. It is crucial we get this right. That is why we are taking a responsible approach, accepting recommendations from experts to make the pilots better.
"Doing nothing is not an option. Bovine TB is a terrible disease which is devastating our cattle and dairy industries and causing misery for many people in rural communities. We need to do everything we can, as set out in our Strategy, to make England TB free."
NFU President Meurig Raymond said: "While we don't agree with all of the assumptions made in the IEP report, and we are concerned it paints a picture that is not recognised by those on the ground, we will need to examine the report in more detail. The panel does make some useful recommendations to improve the delivery of culling which will be implemented in Gloucestershire and West Somerset in subsequent years.
"TB remains a terrible disease for cattle and cattle farmers where it is persistent and high. Statistics released by Defra show there were 4,815 new herds infected with TB in 2013 in Great Britain, with 32,620 cattle slaughtered in an attempt to control the disease. As today's strategy sets out, it is hugely important that any cattle controls go hand in hand with measures to tackle the disease in badgers. And culling must play a part in that where TB is rife."
Improvements to the pilot culls will include more extensive training for contractors carrying out the cull, better planning by the licensed companies to ensure culling is spread evenly across all land available and better data collection to assess progress. The changes being introduced will help increase the effectiveness of the culls by removing more badgers in a safe and humane way.
There will be a trial of a new service in Somerset and Gloucestershire to provide farmers with bespoke advice on how to better protect their farms from disease. This service will be available to all farmers within the licensed cull areas.
Addressing bovine TB in badgers in high risk areas is just one part of a new long-term strategy to eradicate bovine TB from England. The strategy demonstrates the wide range of tools we will use to achieve TB free status by 2038. This includes:
- Offering grant funding for private badger vaccination projects in the edge areas aiming to increase TB immunity in uninfected badgers and reduce the spread of the disease. Defra will provide match-funding for successful applicants;

- Continuing to strengthen our cattle movement controls and testing regime to stop the disease from spreading from herd to herd;

- Improving biosecurity by helping farmers understand the disease risk of cattle they buy; and

- Continuing to invest in development of a new vaccine for cattle which could be field tested next year, and an oral badger vaccine which we would look to have available for use by 2019.
The scale of the problem is different across the country, so we will establish three bTB management regions known as the High Risk Area, Low Risk Area and the Edge area. A range of measures will be applied to control the disease within each zone according to the risk.
Mark Jones, vet and executive director of Humane Society International UK, is a Gloucestershire resident who took part in numerous Wounded Badger Patrols during the culls last year. Jones said: "Whilst the abandonment of the planned badger cull roll out this year is a welcome U-turn as well as a damning indictment on DEFRA's failed culling policy, it is nonetheless utterly indefensible that the government is carrying on regardless with its discredited cull in Gloucestershire and Somerset.
"In the face of overwhelming scientific consensus that culling badgers can make no meaningful contribution to tackling bovine TB, damning evidence from post mortems, Natural England observations and the IEP report that the pilot culls were inhumane and caused unacceptable badger suffering, and considerable political and public opposition to further badger persecution, it is unacceptable for DEFRA to condemn hundreds more badgers in Gloucestershire and Somerset to a senseless slaughter. This decision will lead to further chaos, cruelty and community division in these areas for absolutely no benefit whatsoever.
"DEFRA is doing farmers no favours by continuing to push this futile badger slaughter. The Government's own figures show that we were already getting bTB under control before a single badger was shot last year, just as Professor John Bourne of the Randomised Badger Culling Trial science panel predicted we would. As we did in the 1950s and 60s, by increasing cattle testing intensity, improving farm biosecurity and controlling cattle movements, we have achieved a significant decrease in cattle TB incidence. In Wales, the numbers of cattle slaughtered through bovine TB has been halved over the past 4 years, without any badgers being killed, and progress is also being made in England. Culling badgers risks unravelling all that good work. Farmers in Gloucestershire and Somerset are being led down a failed path and Owen Paterson is leading the way like the Pied Piper."
Commenting, BVA President Robin Hargreaves, said: "Clearly the headlines from the IEP report raise a number of concerns about the humaneness and efficacy of controlled shooting of badgers. It is regrettable that the Secretary of State has announced his decision on the way forward without consulting key stakeholders, including BVA. We are unable to comment further on the announcement until we have had time to fully consider the report in consultation with our members.
"To date BVA has supported the use of targeted, humane badger culling in carefully selected areas as part of a comprehensive approach to tackling bovine TB. But we have made it clear that we can only support badger culling if the method used is humane, safe and effective. That is why BVA called for controlled shooting to be tested and critically evaluated against these criteria by an independent group of experts.
"Bovine TB is a devastating disease and we know that we need a comprehensive package of measures to tackle the disease in cattle and wildlife if we are to stop the advancing spread of TB northwards and eastwards.
"We broadly supported the draft bovine TB strategy when it was published in August last year, particularly the targeted measures in high incidence and edge areas.
"Regardless of our future response to the findings of the IEP, we will only be able to eradicate bovine TB if we tackle the disease in the wildlife reservoir as well as cattle."
Comments
04-04-2014 09:14 AM
| Posted by reg pollard
What an ignorant,arrogant man Owen praterson really is, its a pity he wasn't as interested in all the floods,as he is in killing badgers,don't know why they brought in this independent panel of experts when praterson, knows all the answers,what a 1st class arse praterson is,can't believe he is still in a job.
04-04-2014 10:30 AM
| Posted by Clued-Up
Paterson hasn't yet had to face the Commons over the damning IEP report or his expressed intention of continuing the badger culls in Gloucestershire and Somerset. MPs want a binding vote on ending the cull and Paterson can't escape that demand for long. When the vote happens it's a racing certainty the badger cull will go.
10-04-2014 13:31 PM
| Posted by Jenny Wren
To the BVA
If bovine TB is such a devastating disease and the BVA called for critical evaluation and controlled testing why was it that not a single dead badger was tested for bovine TB. Unfortunately it appears that the BVA like the government and the BBC do not like (or cannot understand) SCIENCE.

Ask your local vets surgery where they stand on the badger cull.