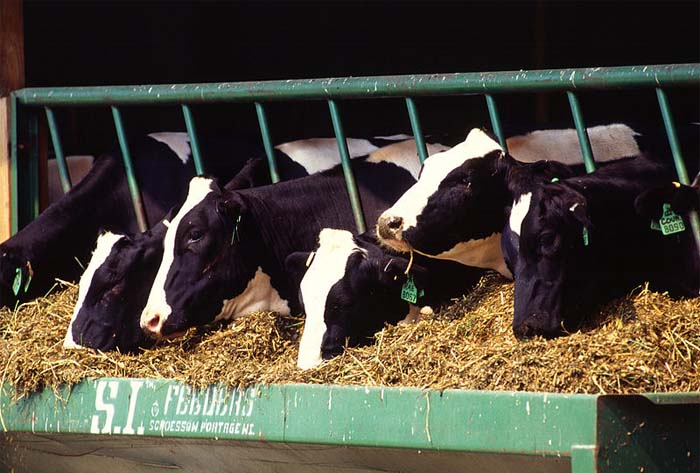 Dairy farmers lost over a penny on every litre of milk produced last year, as costs of production soared due to the appalling wet weather.
The National Farmers' Union said short-term price pressures in the dairy supply chain can only be resolved in the long term by a united industry working to grow the market and developing fair trading terms.
According to a report published by accountant Old Mill at the Dairy Show on Wednesday, its dairy farming clients' average costs of production increased by 3.69p/litre in the year to March 2013, to 38.02p/litre. But their milk price only increased by 0.6p/litre, leading to an average 1.12p/litre loss across the client base.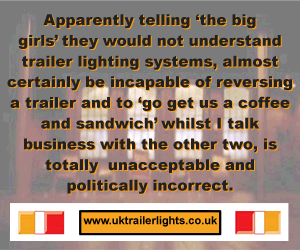 "Last year was an annus horribilis for milk producers, with the perfect storm of high feed costs, awful weather and the usual lag in milk buyers responding with better prices," said Old Mill director, Pat Tomlinson.
The exceptional weather meant milk yields on identical farms fell by nearly 500 litres per cow, to average 7145 litres. Despite herd sizes increasing by two cows, to 197, overall milk production fell by more than 72,000 litres. With generally poorer quality forage and cows having to be fed more during the prolonged housing period, feed costs jumped by 2.12p/litre, totalling 11.27p of the overall production costs.
"While these figures are not altogether surprising, given the extremely challenging weather, it is interesting to note that the actual milk prices received by farmers barely increased on the year, despite all the public announcements on higher standard litre prices," said Mr Tomlinson. "It can only be assumed that this was because of poor milk quality due to lower quality forage; the higher spring volumes being sold at pre-increase prices; and perhaps some volume and seasonality bonuses being missed.
"But the fact of the matter is that milk processors only paid our clients 0.6p/litre more for their milk in 2013 than they did in 2012," he added. "The sector still needs more transparency and urgency in milk pricing, because while prices have now increased more significantly on farm, it was the immediate cash position that presented the greatest challenge."
Importantly, Old Mill's accounts do not include anything other than the actual costs incurred by their farmers – there are no inputted figures for unpaid labour, return on capital or theoretical land rent.
"The usual look at the top and bottom 25% samples is, as ever, fascinating, with the best producing milk for an incredible 12.65p/litre less than the worst," said Mr Tomlinson. "That is a greater gap than the previous year's 9.8p/litre difference – and rather revealingly, the top 25% received a marginally lower milk price than the bottom 25%, suggesting a focus on costs, not milk price, is a better management tool."
However, the top 25% sample was very different than the previous year, he added. "They averaged 184 cows, yielding 7168 litres, compared to 221 cows at 8145 litres the previous year. This would indicate that the less intensive farms were more resilient to the challenges of 2013 than the higher output systems."
NFU dairy board chairman Mansel Raymond, speaking at the South West dairy event in Shepton Mallet today, said: "I know there is a lot of frustration out there among dairy farmers over what they are being paid for their milk and I'm fighting for the price rises that farmers so urgently deserve."
"That said, we have got to break this cycle of delays, anger and eventually militancy that now seems to define our industry. Our focus must be on getting the industry ready to face the challenge a post quota global dairy industry poses, as we outlined in Compete to Grow.
"This event today is exactly one year on from the launch of the voluntary code and that is just the start as far as we are concerned. We are pleased with the progress so far, and I'm hopeful that we will have an independent review chair in place to announce next week. But right now we need farmers to get behind the code and demand changes, rather than allow it to be weakened by those with an interest in doing so.
"An issue we know we must address is the differential treatment of co-operative members under the code. It is important that co-operatives operating in the UK recognise and respect their responsibilities under the code.
"There are other real challenges we must face head on. We need a greater uptake of determinable pricing mechanisms. You only have to look at the various industry formulas now in place to see that they are successful and provide realistic pricing levels, which reward farmers when market conditions are good – and will help them to prepare when times are difficult.
"We need to support and help develop producer representatives and empower farmers in negotiations, not undermine them, and we must work together collaboratively within the industry. Now is not the time for internal disputes. The bigger challenges come from outside our industry, with competition set to arrive from competitively priced imports post quotas 2015, so we have to focus on efficiency. The danger is that we can become so wrapped up in the immediate problems that we don't see the dangers or the opportunities that are coming down the tracks.
"We can only face these problems and grasp these opportunities if all the different sections of the industry come together and work towards a common goal. That is what Compete to Grow is about and that is why we are determined to use it as the basis of our work. Yes, there are important immediate concerns we must address, but only if we implement the only truly unified long-term strategy will the dairy industry be able to face the future with real confidence."
Comments
02-10-2013 20:52 PM
| Posted by Mike Donovan
He says "a focus on costs, not milk price, is a better management tool." It's a reminder that cost cutting methods, even those outlined in Practical Farm Ideas, are valuable tools to make money. It is much easier to spend and make a loss than it is to economise and make a profit.