Defra urged to extend badger vaccination scheme ahead of cull
Defra urged to extend badger vaccination scheme ahead of cull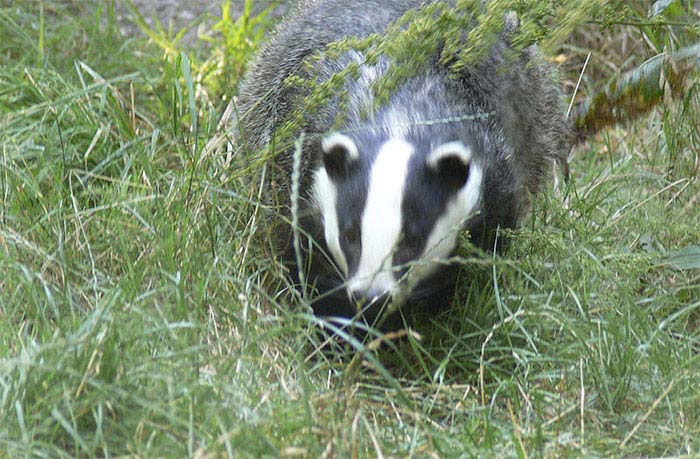 With this year's badger cull rumoured to start in the coming weeks, DEFRA has been urged by the Humane Society International to expand its limited Badger Edge Vaccination Funding Scheme to high-risk areas in order to offer farmers an alternative to culling.
But the British Veterinary Association (BVA) said it will support the second year of the pilot culls in England. This follows Defra's response to BVA's call for improvements to humaneness and effectiveness in
light
of the Independent Expert Panel (IEP) report on the first year.
"Vaccinating healthy badgers could play an important role in preventing the spread of bovine TB to new areas of the country. That is why we will shortly be launching a vaccination scheme to help create a buffer zone to stop the disease spreading," a Defra spokesman said.
"However, vaccination doesn't cure infected badgers and stop them passing on TB. Overseas experience shows a comprehensive strategy that also includes cattle movement controls and continuing to cull badgers in areas where the disease is rife is likely to be most effective in moving to eradicate TB in England."
When this year's badger cull begins in Somerset and Gloucestershire, shooters will once again be allowed to trap badgers for up to 16 hours before killing them, or target 'free running' badgers at night, despite the Independent Expert Panel concluding that free shooting was both ineffective and inhumane. Last autumn more than 1,800 badgers were slaughtered, with nearly a quarter taking more than five minutes to die.
The Chair of Natural England's Scientific Advisory Committee described the culls as an "epic failure", and the vast majority of independent scientists agree that a cull can make no meaningful contribution to controlling TB in cattle.
"By contrast, badger vaccination using the injectable BCG vaccine is a viable alternative, and DEFRA is promoting public funding for vaccination projects in the 'edge' area bordering the region worst affected by bovine TB in England," the organisation said.
"However, HSI UK warns that unless the scheme is available in 'high risk' bTB areas, and until DEFRA and the NFU actively counter their own anti-vaccination rhetoric, the scheme will have limited impact."
Mark Jones, veterinarian and executive director of HSI UK, said: "We're pleased that DEFRA has finally admitted that badger vaccination is a useful tool, but it will be too little too late unless ministers pull out all the stops to promote it to the very farmers they and the National Farmers Union have spent years trying to convince that badger vaccination is a waste of time. Ministers have downplayed the value of badger vaccination in recent years, in an attempt to boost support for a cull, and that negative messaging risks undermining the scheme even before it has begun. If DEFRA now wants to get buy-in from those same farmers for vaccination of badgers on their land, it needs to seriously change its rhetoric.
"But more than that, it needs to promote badger vaccination in the high-risk areas where it will actually make the greatest difference. Refusing to support vaccination in precisely those areas where bovine TB is most problematic is nonsensical. So farmers in these areas deserve a vaccination scheme or they're being left high and dry. We know that indiscriminate culling of badgers won't be effective. Last year's cull was a waste of time, money and badgers' lives that DEFRA seems sadly determined to repeat this year. Unlike the cull, science tells us that vaccinating even a modest proportion of badgers undoubtedly reduces the potential for TB to spread within badger populations and therefore back to cattle."
HSI UK also said that DEFRA's edge area scheme risks failing to gain sufficient uptake from volunteer groups that are motivated by actions that will be prevent culling. Vaccinating badgers in edge areas where culling was never due to happen in the first place will prove a far harder sell to wildlife volunteers.
"Bovine TB is a problem created by the farming industry," said Jones. "So it's time for farmers to take ownership of effective and humane solutions to their problem, instead of indiscriminately shooting badgers and by doing so potentially making the problem worse. Improving farm biosecurity and restricting cattle movements are crucial, but badger vaccination is also a very useful tool, so we encourage landowners and farmers to get proactively involved and push DEFRA to expand its funding to include high risk areas. All stakeholders – farmers, the tax payer and wildlife groups – have much to gain from a badger vaccination initiative, but it needs to be done intelligently otherwise all those same stakeholders will lose out."
As recently as 30 June 2014, former DEFRA Minister Owen Paterson was quoted as saying: "We have tried vaccinations, but there is just not a vaccine for tuberculosis that works on badgers". On 7 August on BBC Points West, Jan Rowe a pro-cull beef farmer and director of the Gloscon company set up to run the Gloucestershire pilot cull, said of badger vaccination 'we have no evidence that it's doing any great benefit' and that we are 'wasting our money'. Prior to the 2013 cull, many farmers were also told by NFU and DEFRA representatives at local meetings that badger vaccination wouldn't work and that if they chose it, they 'were on their own'.
Commenting, BVA President Robin Hargreaves said: "BVA has always maintained that we could only support the use of controlled shooting as a method to cull badgers if it was found to be humane, effective and safe. We supported the findings of the Independent Expert Panel and called on Defra to implement the recommendations fully.
"We therefore welcome Defra's proposals to improve humaneness and effectiveness in
light
of the IEP report, and we have been pleased how far Defra has moved towards BVA's position, in particular by ensuring a robust and independent audit is in place.
"It is essential that Defra gets this right to allow the veterinary profession to have confidence that controlled shooting can be carried out humanely and effectively. We continue to call upon the Secretary of State to put in place independent analysis of the second year of culling to give confidence to the wider public.
"Badger culling is a necessary part of a comprehensive bovine TB eradication strategy that also includes strict cattle measures and vaccination. Culling remains a hugely emotive issue but we must tackle the disease in both cattle and wildlife. Scientific evidence supports the use of targeted, humane badger culling to achieve a reduction in the disease in cattle.
"I'm proud that the veterinary profession has had such a significant influence on Defra's position and we will continue to engage with the government to ensure the pilot culls are humane and effective."
Download
20-08-2014 14:25 PM | Posted by: Roger Broad
This Gilbert and Sullivan BVA gets worse as it talks about the improved Humaneness and effectiveness of the DEFRA /NFU programme as it also calls for an Independent analysis of the killing in order to give confidence to the Public--- monitoring By Natural England !!! You could certainly write that next G & S.
20-08-2014 18:21 PM | Posted by: Clued-Up
If your main aim is to protect English cattle from bTB, then you implement the combination of cattle measures the Warwick model says will successfully root out cattle bTB in around 5 years. Any action you take as regards badgers is irrelevant.

Cattle vaccination's important - I understand Wales plans to introduce cattle vaccination this year so it can be done (Owen Paterson was wrong on this, as he was wrong on so many other matters).

Testing all cattle at least once every 12 months throughout the UK is important. Incidentally that has been part of Wales' successful bTB control strategy and they've reduced their cattle bTB rates by half in 4 years.

Stopping the bTB "super spreader" farms from exporting their infection to healthy herds elsewhere is of key importance. So is slaughtering out the whole herd on farms where bTB infections are endemic.

What the Warwick model has said is that badgers play such a minute,insignificant part in cattle bTB they can safely be ignored.

DEFRA and the NFU should not have attacked the badgers in the first place, they shouldn't have wasted the £5,000 per badger corpse last year's cull cost and both organisations should have been faster off the mark to introduce and enforce tighter cattle controls and cattle vaccination. A lot of good cattle have died unnecessarily because of DEFRA and the NFU's policy mistakes.
23-08-2014 20:49 PM | Posted by: reg pollard
what about all this illegal cattle movement that is still going on to this day, 24/7 that NFU & deathra, turn a blind eye to, are Deathra & NFU been bullied into killing badgers by certain members of royal family, who have been killing badgers for years, but suppose that family can do whatever they want & no questions asked.
29-08-2014 18:31 PM | Posted by: badger reg
wouldn't trust Liz Truss as far as i could throw her, in a recent statement she said badgers would not be gassed,then the next breath they say they are testing new types of gassing, so what she meant was badgers would not be gassed just yet,but will be in the near future,typically Tory,talk about 2faced.
30-08-2014 08:38 AM | Posted by: reg pollard
what an arsehole George useless Eustace is,as though he is concerned about tb infected badgers,he could not care less wether badgers are infected with btb or not he like Deathra,& the scum that run NFU just want badgers shot,why has deathra forced natural England to issue new licenses,what are these people trying to cover up,is this really about btb,if farmers think that this government has their livelihood at heart they are dafter than we thought,these politicians will drop farmers like hot coles,so unbelievable that these so called intelligent people like judges, vets,scientific experts allow this slaughter to carry on,shambolic,shame on you all.
Display name

Please enter your name

Email
(optional)
Comment

Please enter your comment

Post Comment


Your comment submitted successfully.Please wait for admin approval.

Some error on your process.Please try one more time.