Demand for arable land driving up farmland prices
Demand for arable land driving up farmland prices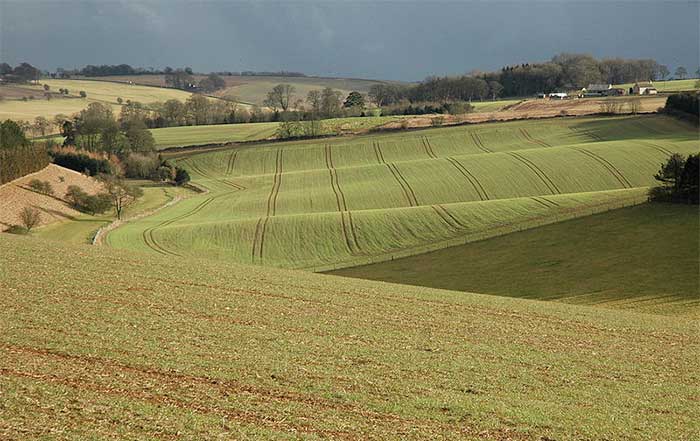 Strong demand for arable land is fuelling the increase in farmland prices across the UK, according to estate agents Halls.

Peter Willcock made the comment in response to the latest Rural Land Market Survey release by the Royal Institution of Chartered Surveyors (RICS), which showed that price of UK farmland rose by three per cent in the first half of 2014 to £9,594 an acre.

In addition to land prices now being 12 per cent higher than a year ago, farmland now costs more than four times what it did when RICS first began recording rural land market data in 1994, when land cost £2,028 per acre. Price growth in the last decade has been driven principally by farmers.

The breakdown shows that Wales saw the largest price increase- 19 per cent - over the last year, where the average price per acre now stands at £8,625 - higher than anywhere else in the UK - and nearly seven per cent greater than the national average.

"Agricultural land prices have been very strong and dynamic so far this year, particularly for arable land and farms," said Mr Willcock. "I think that is where the real strength of the market has been.

"People still recognise agricultural land as a secure investment as well as offering a potential inheritance tax saving. A period of sustained low interest rates has also encouraged farmers to buy land to expand their operations."

While interest from potential buyers has now seen substantial rises since the end of 2008, the RICS reports that the imbalance between supply and demand appears to show no sign of waning. In the face of growing concerns around housing shortages and burgeoning populations, investors increasingly are seeing land as an economic safe haven.

Over the last 12 months, 32 per cent more chartered surveyors reported rises, rather than falls, in demand and, looking ahead to the next 12 months, 44 per cent of respondents expect prices to rise, rather than fall.

The latest RIICS survey shows that growth in demand for farmland continues to outstrip supply and this is pushing up prices and supporting expectations for further increases over the course of the next year.

Demand remains very strong on the commercial side, particularly from farmers keen to expand production onto neighbouring plots.

Significantly, however, there has been a revival in residential or 'lifestyle' demand, which only began to start growing at the end of 2013, having been more or less flat since 2008. This coincides with the broader turnaround in the UK housing market.

Download

No comments posted yet. Be the first to post a comment
Display name

Please enter your name

Email (optional)
Comment

Please enter your comment

Post Comment


Your comment submitted successfully.Please wait for admin approval.

Some error on your process.Please try one more time.