Director prosecuted for Ramsgate sheep deaths
Director prosecuted for Ramsgate sheep deaths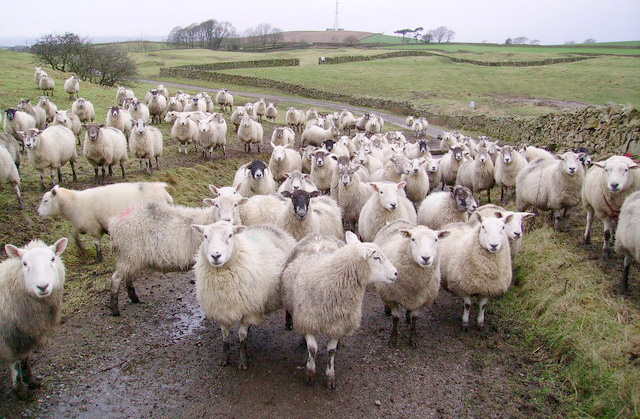 The director of animal export company Channel Livestock was sentenced for causing unnecessary suffering to animals when over 40 sheep died at the Port of Ramsgate.
On 12 September 2012, a consignment of 540 sheep were unloaded at the port which resulted in the loss, Farming Minister David Heath asked the AHVLA to review its operational procedures.
Thomas Lomas was given a six month prison sentence suspended for two years and a fine of £5000. The company was also fined £4000.
Two French lorry drivers, Gerard Andre and Dimitri Dessaud, have also been found guilty, but sentencing for them has been adjourned until March 17.
Kent Trading Standards brought the prosecution following a report published by the Animal Health and Laboratories Agency (AHVLA).
Gavin Grant, chief executive of the RSPCA said: "The RSPCA is pleased that justice has now been done and that the horrific nature of this trade has been exposed. It's time this dire trade was examined by Parliament.
"The 40 sheep that died that day were badly let down by all those responsible for them. They were loaded into a dangerous lorry and trapped their legs causing broken and dislocated bones. When vets examined the flock they discovered many more not fit to travel because they were suffering from painful conditions such as foot rot.
"It is clear that if you are a trader or transporter you have a legal obligation and strict liability to ensure the welfare of your animals is guaranteed and unless a trader is able to do this it is better for the them to go with the carcass trade.
"This case shows that even in a journey lasting a matter of hours sheep can suffer injuries and the vehicle used here was clearly inadequate as so many sheep had their limbs trapped and suffered horrendously.
"RSPCA inspectors on duty that day had to deal with the horrors of putting these poor sheep out of their misery. They described it as the 'most awful day of their working lives' but I'm pleased their actions were commended by vets present on the day and that they have received unwavering support from the community.
"The live export trade is inherently cruel and we will redouble our efforts to stop it. If meat needs to go to the Continent then it should be on the hook, not on the hoof."
RSPCA inspectors joined staff from Animal Health and Veterinary Laboratories Agency (AHVLA) on the docks and inspections revealed a faulty pump meaning hundreds of sheep had no access to drinking
water
– a basic legal requirement.
Dr Julia Wrathall, head of the RSPCA's farm animals science team, said: "Drinking
water
is one of the essential basics that sheep, or any animals, need during a journey which potentially can be long and hot.
"This breach of welfare rules highlights the need for better enforcement across Europe and a maximum eight hour journey time to help reduce the risk of animals suffering unnecessarily during transportation."
After the review of procedures, AHVLA identified a number of enhancements to its operational practices. Some of the changes included an inspection of every consignment passing through Ramsgate; tougher enforcement of welfare procedures and ensuring a vet is always within an hour of the port to assist inspectors in the event of an emergency.
Raymond said: "It is highly concerning that, although the RSPCA has no official role at the port, from an early stage, they were making objections to agreed contingency plans, making interventions from their legal team and, within an hour of a problem being found, they had "instructed" AHVLA officers to unload animals at the port, despite RPSCA previously highlighting the lack of suitable facilities for handling animals."
"The NFU also still has questions about why the method of slaughter used by the RSPCA officers resulted in so much blood in the photographs that were taken and released to the media by the RSPCA.
"We cannot understand how the method of slaughter referred to in the report resulted in the blood patterns seen in the photographs.
"Not only that, but from the photographic evidence, it appears that the sheep were slaughtered together in a pen, in front of each other.
"That was after the RSPCA had objected to AHVLA's original plan of euthanising one injured sheep on the transporter, and then sending the transporter on to a local facility in line with the agreed contingency plans, on the basis that the RSPCA felt it wasn't appropriate to carry this out in front of the other animals.
The animals are transported over to Calais on an open-decked, flat bottomed converted Russian tank transporter, the MV Joline.
The local authority had closed the port, which has no livestock handling facilities, to live exports in September following an incident when over 40 sheep had to be destroyed.
Download

No comments posted yet. Be the first to post a comment
Display name

Please enter your name

Email
(optional)
Comment

Please enter your comment

Post Comment


Your comment submitted successfully.Please wait for admin approval.

Some error on your process.Please try one more time.